Turkey's Erdogan: Russia's Putin willing to end war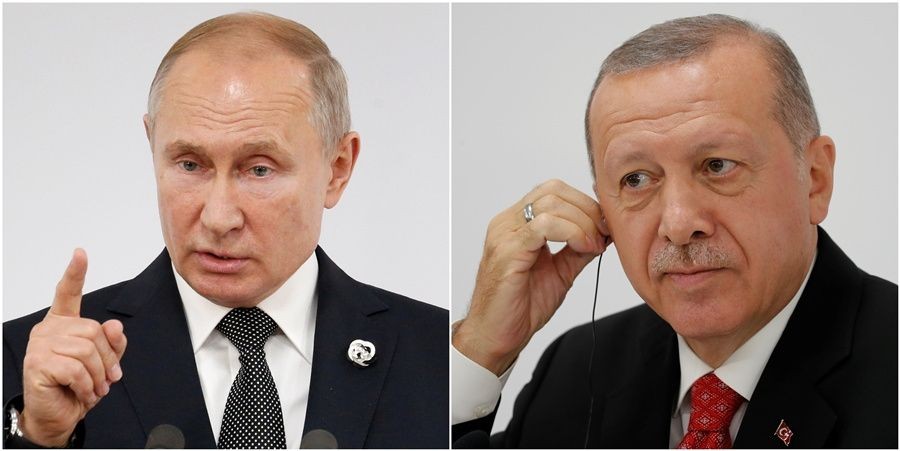 According to Turkish President Recep Tayyip Erdogan, a "major move" will be taken to put an end to the war that Russia's leader started in Ukraine. He claimed that based on recent conversations with Vladimir Putin, he intended to "finish this as quickly as possible."
This month, Ukraine has reclaimed large portions of its land. The Turkish president said that Russia was facing "quite a dilemma." At a summit in Uzbekistan last week, Mr. Erdogan mentioned having "extremely deep discussions" with Mr. Putin.
The Turkish president claimed in an interview with US channel PBS that he had the idea that the Russian president wanted the war to finish quickly.
He is genuinely demonstrating to me his willingness to put a stop to this as quickly as possible, Mr. Erdogan remarked. That was my impression because of how bad things are now going.
He added that the two sides would shortly exchange 200 "hostages." He did not elaborate on who would be involved in such a prisoner exchange.
Mr. Erdogan has often attempted to negotiate during the conflict, advocating for Turkey as a Nato member to take a "balanced" approach while rejecting Western sanctions against Russia. He stated last week that he was attempting to set up direct ceasefire talks. He assisted the UN in mediating the restart of food exports from Ukraine.
Meanwhile, Ukraine has regained some of the area that Russian soldiers had taken two months earlier in the eastern region of Luhansk. Serhiy Haidai, the mayor of Luhansk, claimed that although Russian forces had left the settlement of Bilohorivka, they were still making every effort to fortify their positions elsewhere.
Along with taking back a large portion of the northeastern Kharkiv region, Ukrainian forces have started a counteroffensive in Kherson in the south, forcing the territory's Russian-installed governor to postpone a referendum on joining Russia.
When asked by PBS if a peace agreement should include any area that Russia had seized since February, Mr. Erdogan responded, "No, and without a doubt no."
He added that Ukraine would receive its seized regions back. It was unclear if he also mentioned areas controlled by separatists backed by Russia since 2014.
When asked if Russia should be allowed to retain control of Crimea, which it acquired in 2014, Mr. Erdogan responded that since then, Turkey had been in contact with Mr. Putin regarding this.
Picture Courtesy: Google/images are subject to copyright