Turkey threatens to release Syrian refugees to Europe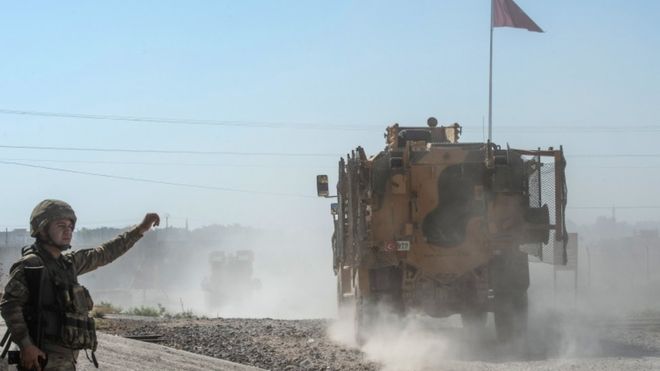 In the face of the severe opposition it has suffered due to its decision to occupy several Kurdish-held regions in Syria to create a Safe Zone for refugees, Turkey has threatened to release the Syrian refugees, who live in the country hoping to enter the European continent, to the said continent.

Tens of thousands of refugees seeking entrance to Europe now live in Syria. Turkey has an informal agreement with Europe regarding the refugee issue. Most European countries, including Germany, don't want Turkey to release refugees to their territory.

The new threat by Turkey has come when the west has warned Istanbul of serious economic sanction against its military action in Syria against the Kurdish community, who was a great support to the west during their war against the Islamic State of Syria and Iraq.

As per a latest report, severe fighting has occurred between the Syrian Kurds and the Turkish forces in the northern region of Syria. The report says that severe damage has happened in both sides due to the attack.

The US has initiated steps to defuse the tension in the region. The White House has opened communication channels with both the parties.

The European countries have not yet responded publically about Turkey's latest threat.

Photo Courtesy: Google/ images are subject to copyright