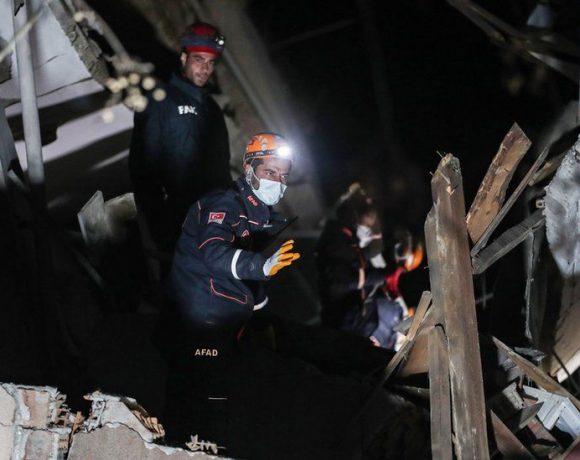 In Turkey, where another earthquake struck and at least six people were killed, rescuers are once more looking for those who are buried beneath the wreckage. A 6.4 magnitude earthquake that ravaged both countries on February 6 occurred close to Antakya, Turkey, which is located close to the Syrian border.
In Turkey and Syria, the preceding earthquakes left 44,000 people dead and tens of thousands displaced. On Monday, tremor-weakened buildings toppled in both nations. According to Turkey's disaster and emergency ministry, the 6.4 earthquake struck at a depth of 10 km at 20:04 local time (17:04 GMT) (6.2 miles).
Three minutes later, a 5.8 aftershock occurred, and then dozens of smaller aftershocks followed.
Dr. Fahrettin Koca, the health minister, reported 294 injuries, 18 of them serious.
Since the earthquake occurred in a region that was largely deserted after being severely damaged by the quake on February 6, it is believed that the death toll was comparatively low this time.
As paramedics and rescue teams worked to get to the worst-affected neighbourhoods, where the walls of severely damaged buildings had collapsed, reports from the city of Antakya described terror and panic in the streets.
Picture Courtesy: Google/images are subject to copyright