Turkey and Syria earthquake: Bodies found in search for volleyball team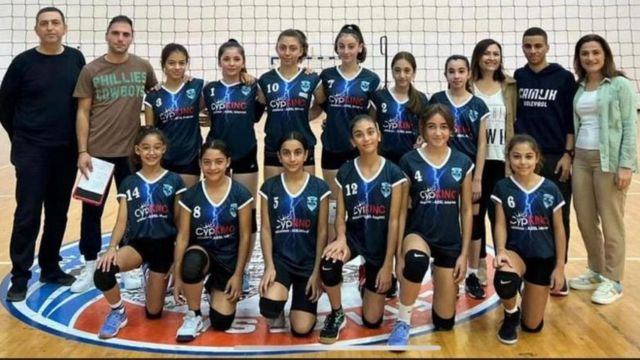 Following Monday's earthquakes, rescuers in Turkey are looking for a group of school volleyball players inside a collapsed hotel when they discover three bodies. Officials in Turkish-controlled northern Cyprus reported that the bodies of two teachers and a student were found in the Isias Hotel in Adiyaman.
39 individuals, including teams for both boys and girls, are alleged to have been present when the structure collapsed. The location, where the relatives of the players have gathered, is still under search.
In southern Turkey and northern Syria, the earthquakes have claimed thousands of lives. Along with their coaches and parents, the players had travelled to Adiyaman from Famagusta Turkish Maarif College.
Four members of the group are known to have survived the collapse of the seven-story building, having apparently made their own way out of the rubble.
Officials were quoted by Turkish-Cypriot media as claiming that an eighth-grade student was recovered after the bodies of two instructors were discovered on Wednesday, bringing the total number of fatalities to three.
Around 170 people, including family members and rescuers, have travelled to the wreckage from the portion of Northern Cyprus that is under Turkish control. They would stay there until the remaining pupils were located, according to an island education official.
One of the mothers at the scene questioned the structures' construction and inquired as to whether they had undergone sufficient inspection.
It is known that deaths occurred in the two countries for close to 16,000 people. The World Health Organization has cautioned that without food, water, shelter, fuel, or electricity, many more people risk dying.
More than 72 hours after the disaster happened, expectations are dwindling for the numerous people left under wrecked structures as freezing weather creeps in.
Picture Courtesy: Google/images are subject to copyright