Trial begins in Italian police officer murder case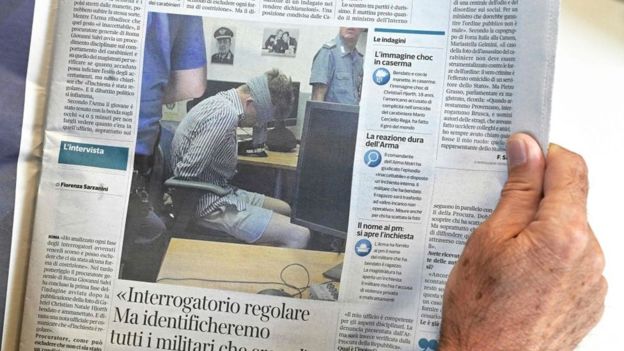 Trial has begun in an Italian police officer murder case, in which two United States students are prime accused.

The students have appeared before the court. They have projected the defence that their action was an act of self defence. They stand with their stand that they mistook the police officer as a criminal. They have justified their stand with the argument that the police officer failed to introduce who he was.

The murder of the Italian officer triggered a national wide protect. He was an young officer. At the time of the murder, his marriage was just a few weeks old.

Tens of thousands of people gathered in the burial function, which happened in the church where his marriage took place.

Many are still unhappy about the way the murder case has been handled by the Italian government.

Photo Courtesy: Google/ images are subject to copyright