This Romanian Barbecue Is Gonna Melt Your Tongue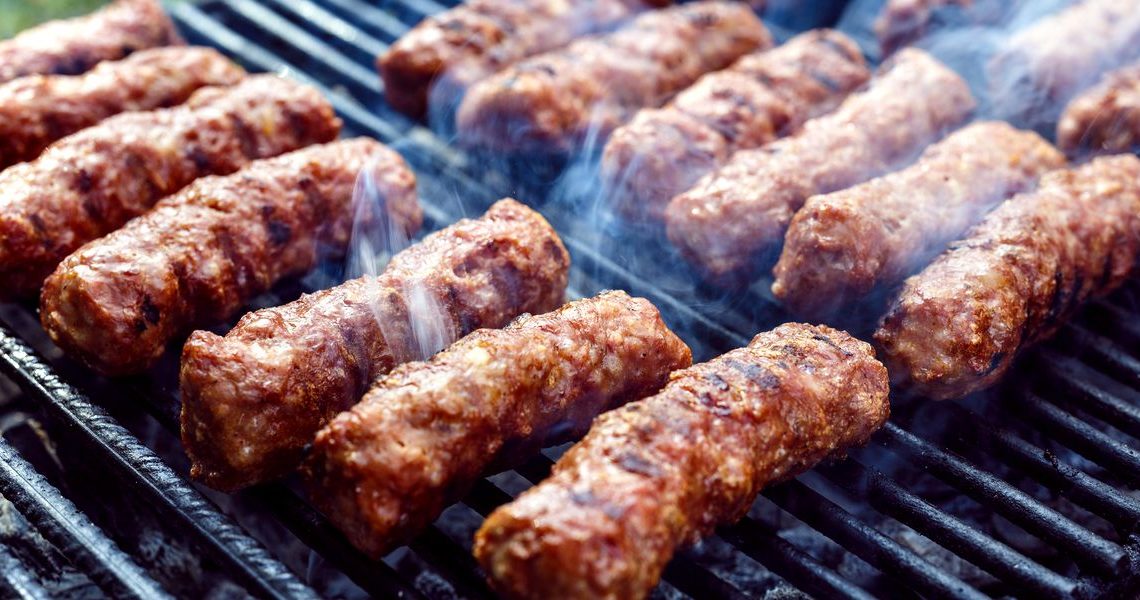 Mititei, a tasty traditional Romanian Barbecue!
Ingredients:
1 pound ground beef or lamb
1 pound ground pork
3 or 4 cloves of garlic, minced
1 tablespoon paprika
1 tablespoon coriander
2 teaspoons of caraway seeds
2 teaspoons of baking soda
Salt and pepper
3 tablespoons olive oil
1 tablespoon lemon juice
Preparation:
Mix all the ingredients together in a large bowl and knead until it becomes smooth. Cover and refrigerate for at least 1 hour, but preferably overnight, to allow flavors to blend. Using wet hands, form small sausages about 4 inches long and 1 inch thick with the meat mixture. Grill the sausages over hot coals until browned on both sides and cooked through. Serve with mustard and cold beer.
Image courtesy: romaniansemester.eu / images are subject to copyright