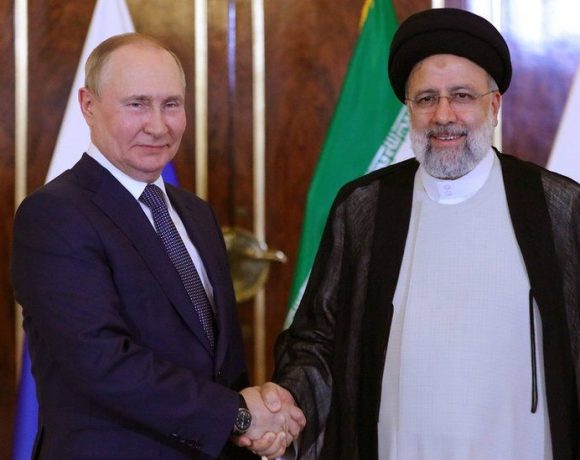 The US claims that there is now a full-fledged defence alliance between Russia and Iran. According to John Kirby, a spokesperson for the US National Security Council, Russia is providing an unheard-of amount of military assistance.
The US is aware of rumours that the two nations are thinking about producing lethal drones together, he continues. It comes despite initial denials from Tehran after Ukraine charged Iran with providing Russia with "kamikaze" drones used in fatal assaults on October 17.
Later, the Middle Eastern nation acknowledged providing Moscow a small number of drones "several months" prior to the conflict. Volodymyr Zelensky, president of Ukraine, responded by claiming that this was untrue and that many more Iranian drones were in use.
In the early hours of Saturday, the Ukrainian air force claimed to have shot down 10 of the 15 such drones being deployed to strike southern regions. The majority of his territory experienced power outages, according to the governor of Odesa.
Australia has issued sanctions on three Iranian individuals and one Iranian company for providing drones to Russia for use against Ukraine.
Speaking on Friday, Mr. Kirby asserted that a joint drone-production venture between Iran and Russia would be detrimental to Ukraine, Iran's neighbours, and the global community.
"Russia is seeking to collaborate with Iran in areas like weapons development, training," he said, adding that the US fears that Russia intended to "provide Iran with advanced military components" including helicopters and air defence systems.
"Iran has become Russia's top military backer…" he said. "Russia's been using Iranian drones to strike energy infrastructure, depriving millions of Ukrainians of power, heat, critical services. People in Ukraine today are actually dying as a result of Iran's actions."
UK Foreign Secretary James Cleverly responded to Mr. Kirby's remarks by claiming that Iran had turned into one of Russia's primary military allies and that their alliance was endangering international security.
Iran has sent hundreds of drones to Russia as part of the "sordid negotiations" between the two nations, he claimed. Australia's foreign minister, Penny Wong, issued the following statement on Saturday: "The sale of drones to Russia is proof of Iran's contribution to the weakening of international security. This listing emphasises that individuals who give Russia material help will suffer the repercussions."
Following the murder of 22-year-old Mahsa Amini in jail earlier this year, she also announced actions against 19 additional people and two companies, including Iran's Morality Police, for the cruel treatment of anti-government protestors.
Picture Courtesy: Google/images are subject to copyright