Survivor of an Italian Shooting Has Been Ordained as a Bishop in South Sudan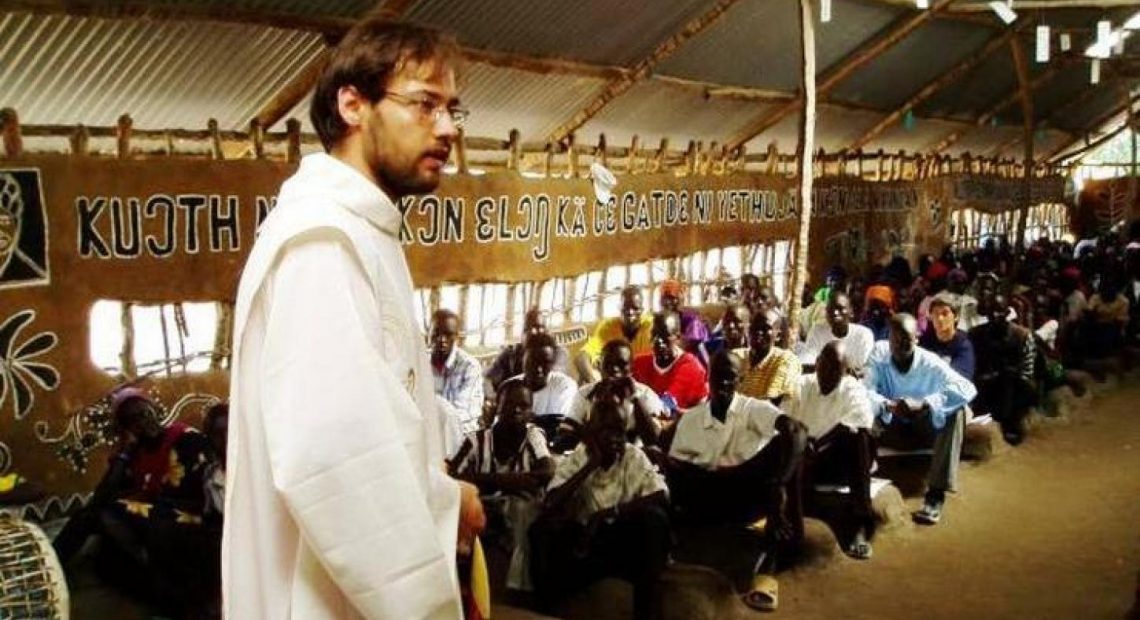 Thousands of people descended on a small town in central South Sudan to witness Christian Carlassare's ordination as bishop of Rumbek, capping off a tumultuous year for the Italian cleric.
Since Pope Francis appointed him a year ago, he has overcome a shooting and subsequent operations. The 44-year-old cleric was shot four times in the leg by assailants who broke into his home in Rumbek just weeks after arriving in South Sudan last April. Six people are on trial in connection with the shooting, including a senior member of the Catholic clergy, in a case that prosecutors are pursuing despite the church's request that it be dropped.
Cardinal Gabriel Zubeir Wako, the retired archbishop of Khartoum, presided over Friday's mass in Rumbek, which was also attended by many other clergy and the new bishop's parents. In South Sudan, the Italian is the first European to be ordained a bishop by an African cardinal. Cardinal Wako said in his sermon that the work of a bishop is frequently misunderstood.
He urged people to support Bishop Carlassare, saying, "They think when someone becomes a bishop, he becomes a rich man." "Don't take anything from him; instead, encourage him to keep going."
Picture Courtesy: Google/Images are subject to copyright