Slovakia central bank governor Kazimir faces renewed bribery charges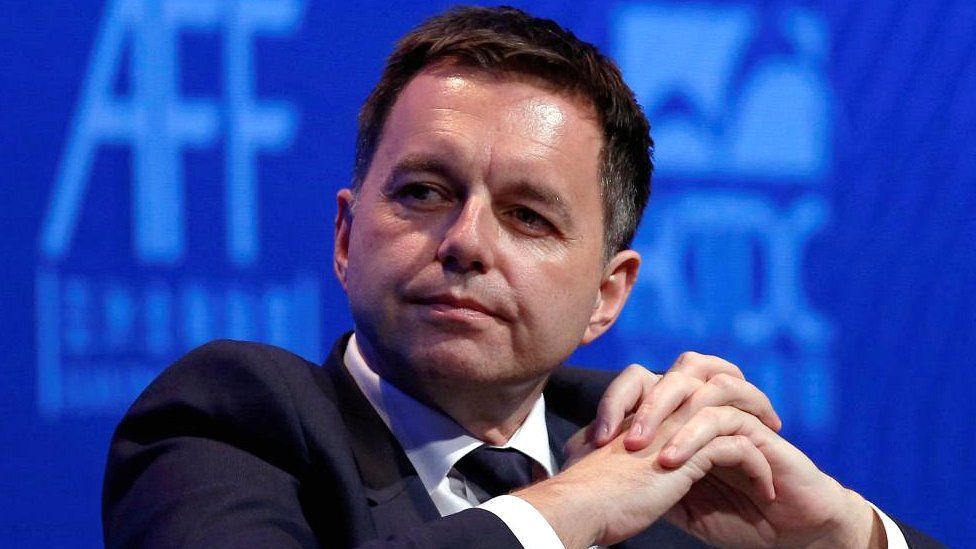 Peter Kazimir, the chairman of Slovakia's central bank, is currently charged with bribery a second time. Charges related to the alleged bribe, which dates back to when he was a finance minister, had previously been withdrawn by the prosecution.
He has denounced the accusation and said he did nothing wrong. Mr. Kazimir is a member of the governing council of the European Central Bank and served as the Slovak finance minister from 2012 to 2019 in the Smer party's center-left administration.
The National Bank of Slovakia released a statement from him in which he declared, "The accusation that I should have bribed a senior [tax] official is an absolute lie." "I have not broken any laws."
The charge was dismissed and the matter was given to prosecutors for examination by the special prosecutor's office in June. The National Criminal Agency's decision to reinstate the charges, according to the central bank governor's attorney, disregarded the prosecutors' judgement.
Slovakia has long been plagued by corruption. When the centre left took office in 2012, they took the place of a party beset by financial scandals. However, people later voted them out in favour of a new administration that prioritised fighting corruption.
Numerous public officials have now been charged with corruption. Frantisek Imrecze, a former chief of the tax administration who is facing multiple charges and is cooperating with the police, is one of them.
Mr Kazimir was initially charged last year with corruption. According to Slovak media, he was alleged to have acted as an intermediary in giving Mr Imrecze a bribe of nearly €50,000 (£43,000).
However, the case was apparently withdrawn since it relied completely on Mr. Imrecze's testimony. In response to a tracking device being discovered under his car, Mr. Imrecze has now requested police protection. According to Slovak media, he feared for his life.
As part of its so-called Mytnik operation into suspicions of corruption in the acquisition of significant IT systems for the financial administration, the National Criminal Agency has charged several people, among them Mr. Imrecze.
Following the discovery of an alleged scam involving discounted textile imports coming into the EU from China by the EU's anti-fraud office, Olaf, Mr. Imrecze resigned from his position as head of Slovakia's financial administration in 2018. According to estimates, the losses cost the EU millions of euros in unpaid customs duties and sales taxes.
2018 saw the murder of a young investigative journalist who exposed dishonest businessmen.
After Jan Kuciak and Martina Kusnirova were killed, riots broke out, leading to the resignation of both the police head and Slovakia's prime minister, Robert Fico.
Picture Courtesy: Google/images are subject to copyright