Russian attacks on energy grid amount to genocide, says Ukraine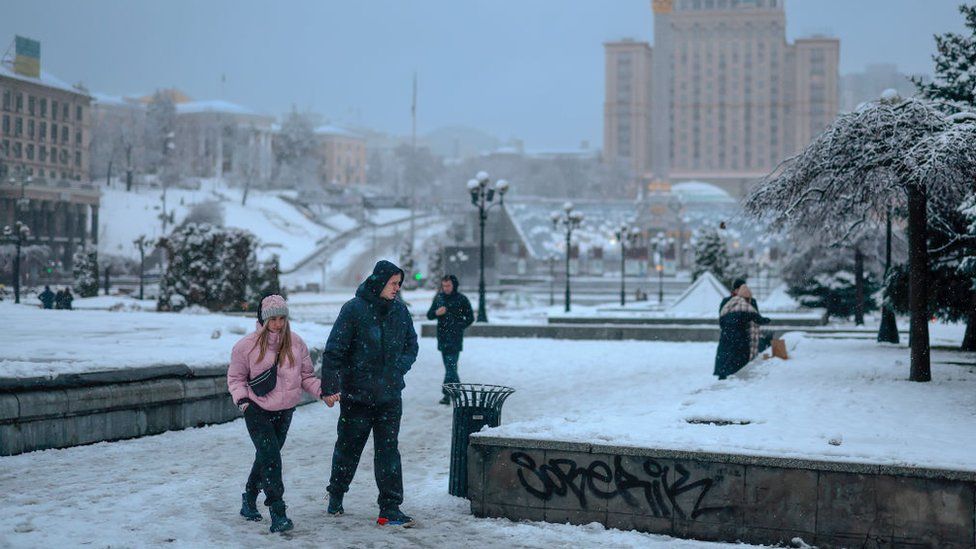 A senior Ukrainian official claims that Russia's strikes on Ukraine's energy infrastructure constitute genocide. The prosecutor-general told the BBC that attacks on important buildings were intended to subdue Kyiv by targeting "the entire Ukrainian nation."
An attempt to exterminate a group of people is referred to as a genocide. Russia denies having such objectives. Following persistent Russian strikes, millions of people in Ukraine are experiencing power outages in the chilly weather.
The task of re-connecting houses without electricity is ongoing. Following the city's liberation by Ukrainian forces earlier this month, officials claim that Kherson has finally received a complete resupply.
According to President Volodymyr Zelensky, usage limitations continue to apply to residents of 14 areas, including the capital city of Kiev. According to the UN Genocide Convention's definition, genocide comprises "the purpose to eliminate, in whole or in part, a national, ethnic, racial, or religious group."
Forcibly removing that group's children or killing or seriously injuring its members are two examples of actions that may qualify. Andriy Kostin, the prosecutor general of Ukraine, stated in his BBC interview that 11,000 Ukrainian children had been forcibly transported to Russia in addition to the attacks on the electricity grid.
Since Russia started its full-scale assault on February 24, Mr. Kostin claimed that his office has been looking into reports of more than 49,000 war crimes and crimes of aggression.
In other news, the leader of Ukraine's state nuclear business Energoatom claims there are indications that troops from Moscow may be getting ready to depart the Zaporizhzhia nuclear power facility.
The plant was captured by the Russians in March, and both sides have accused one another of bombarding it, raising concerns of a potentially disastrous nuclear explosion. Petro Kotin, however, issued a warning because there was currently no proof of a Russian departure.
Picture Courtesy: Google/images are subject to copyright