Russia to revamp its system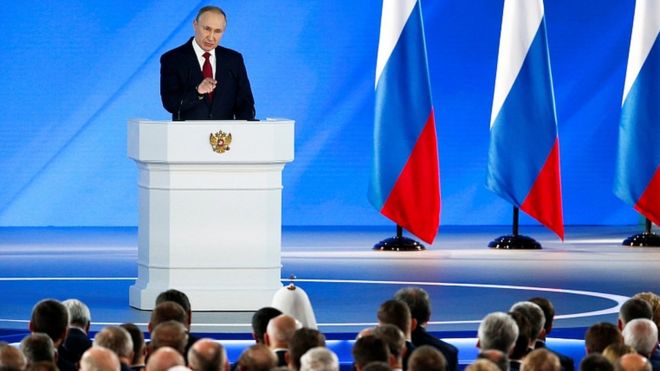 Russia is preparing to bring huge changes in its system. The Russian PM has announced his decision to dissolve his government. He has called his decision to dissolve the government as a step to facilitate the smooth implementation of the proposed changes. It seems that his council of ministers was kept in dark about the decision till the formal announcement.

The new changes will make the position of the President weaker than the Parliament. Those will also increase the strength of the Russian council presently headed by Vladimir Putin.

Mr. Putin is about to exist from the officer of the President of Russia in the near future. The latest arrangement is seen as a measure to sustain his clout over the Russian establishment.

Mr. Putin was beside the PM as a silent participant when the latter has announced his big decision to the people of the country.

Clearly, the Russia President has no plan to release his country from his tight clutches.

Technically, since the disintegration of the then Soviet Union, Russia is under the command of this ex-Spy.

Whenever the constitution of the country has come as a hindrance to his ascendance in various forms, such as the presidential term limit, he has brilliantly used various loopholes, such as the provision to switch the position with the PM, to continue his dominance over the country.

This time is also not different.

Already, all the political opponents of Mr. Putin have dismissed the proposed changes as a sham.

To implement the changes, the President needs the support of the people of the country. That is Russia is going to see a referendum in the near future. Not any time since the year 1993 the country has seen a referendum. In such a note, it is a positive step. It is also good to verify how much acceptance Mr. Putin has in his country.

Nonetheless, not many are happy with the announcement. Many of the political opponents of the Russian establishment have expressed their doubt in the ability of the present Russia to conduct a transparent referendum to understand whether the people of the country are happy with the proposed changes.

Photo Courtesy: Google/ images are subject to copyright