Photographer Shares Stunning Shots Of Whale Graveyard, Wins Scuba Diving Award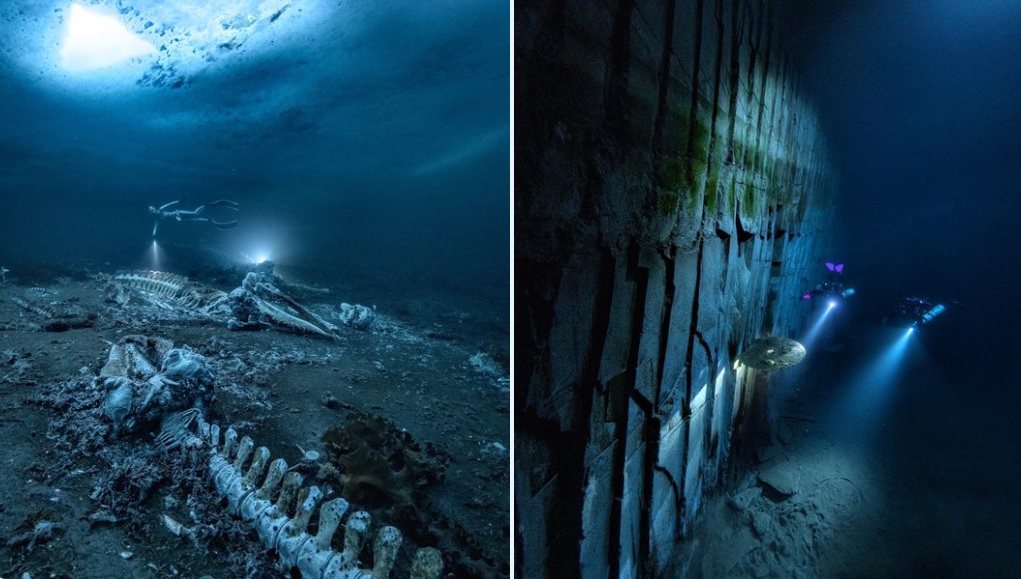 Haunting images of an underwater whale cemetery have gone viral online. According to a Newsweek report, the photos were taken by Swedish photographer Alex Dawson, who took first place in the wide angle category of the Scuba Diving 2022 Underwater Photo Contest.

On Wednesday, Mr. Dawson posted a few images of the whale graveyard he had discovered on Twitter. He stated, "I'm really happy that Scuba Diving Magazine chose my image as a winner of 2022 in the wide-angle category," along with the photos when he shared them.
"Another artwork was given an honourable mention as a final point. And a heartfelt thanks for winning the first prize in 2023 aboard the opulent Red Sea Aggressor III, "Mr. Dawson continued writing.
According to Mr. Dawson, "When I take pictures, I want to evoke the sensation of "I wish I was there." That is my adage."
In the photo, Mr. Dawson and his companion Anna Von Boetticher are seen in Greenland's Tasiilaq Bay under three feet of packed ice. According to Newsweek, the team had to swim through over 20 whale carcasses to get the winning picture.
The post has received over 43,000 likes and more than 6,000 retweets since being shared. Numerous users have praised and congratulated the photographer for such an amazing shot in the post's comment area.
Picture Courtesy: Twitter (Alex_Dawson_Photography)/images are subject to copyright