One killed, two injured in stab attack in Norway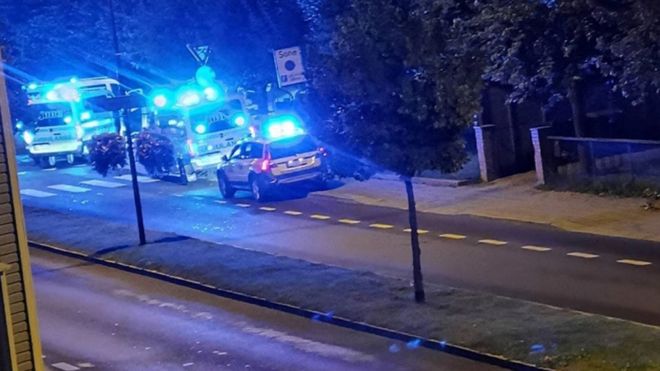 A middle-aged woman has been killed and two other ladies injured in a series of stabbing attacks which has taken place in the European country of Norway.
The first incident of stabbing was reported from the Norwegian city of Sarpsborg. The second and third were reported from the same location.
The police alerted the locals as soon as they were informed about the incident.
A 31 year old man, who is a citizen of Norway, has been booked in connection with the attacks. The police are verifying whether the person has any serious mental issues. As per a preliminary report, the culprit is a person who has a bad criminal history.
It is learned that the accused had a relationship with at least two of the three women who suffered his stabs.
What makes the case complicated is that the woman who was killed by the man had no relationship with the man.
The condition of one of the two injured women is serious. The condition of the other is not too severe and is recovering.
This case is one of the most heinous crimes reported from the region in the recent history.
Norway is not a crime prone region. It is very peaceful, compared to other countries located in this part of the world.
Photo Courtesy: Google/ images are subject to copyright