Nike Adapt BB Self Lacing Sneaker to hit the Shoe Market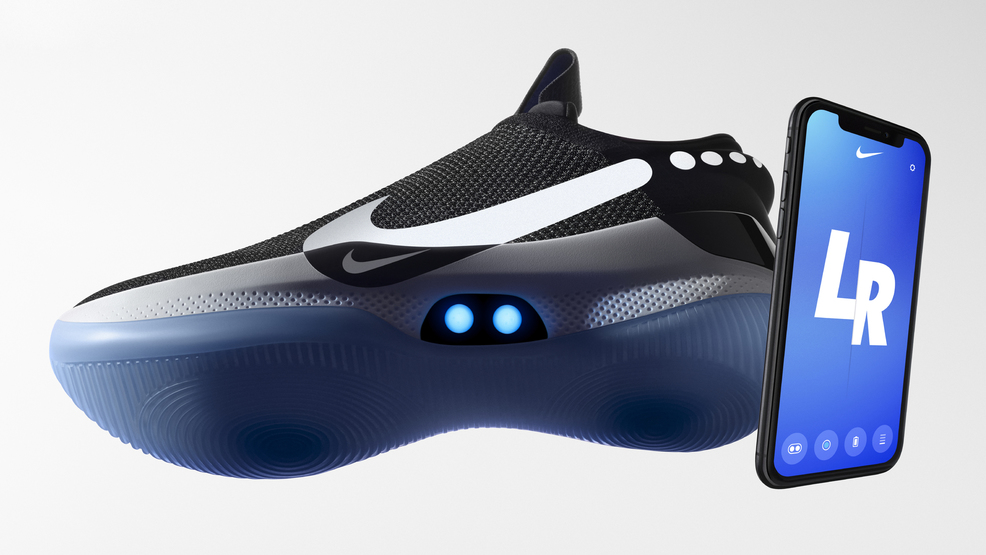 Nike has launched the all new Adapt BB self lacing sneaker to amaze the world shoe market. This smart sneaker will be available at a cost of $350. The shoe is described smart as it can be controlled by your smart phone with the application installed in it. The 'BB' stands for Basket ball, as the company has came up with the Basket ball shoe this time.
This is the second generation of the Nike Adapt platform. What makes it special is the technology that is used inside it. On the side of the shoe, you are provided with two manual buttons. These buttons allows you to loosen, or tighten the shoe manually, by pressing and holding the buttons provided.
What makes it really astonishing is is the app that becomes a part of this. This is a 'smart connected' shoe. As like the buttons, the app also allows you to adjust the tightness. Also, you can change the color of the lights on the shoe with the app.
We can also personalize the shoe settings for various uses and save it in the app. Another interesting element about the sneaker is its power charging method. A power mat will be provided, on which the shoe can be put and will get fully charged with almost three hours. The power lasts till 10 to 14 days. you can view the power status on the mat as well as on your mobile app.
Nike says that this is their most tested shoe ever. They went through almost 55 innovations to finally get to the Nike Adapter BB Sneaker. The Nike Adapter comes with 3 processors on-board. It also has a 6 axis gyroscope and a sensor.It also has a high performance bluetooth low energy chip. The cost of this second generation smart sneaker is $350, which is quite better than the first one that costs $720.
Sunaya Paison
Photo Courtesy: Google/ images are subject to copyright