Kherson: Russia to withdraw troops from key Ukrainian city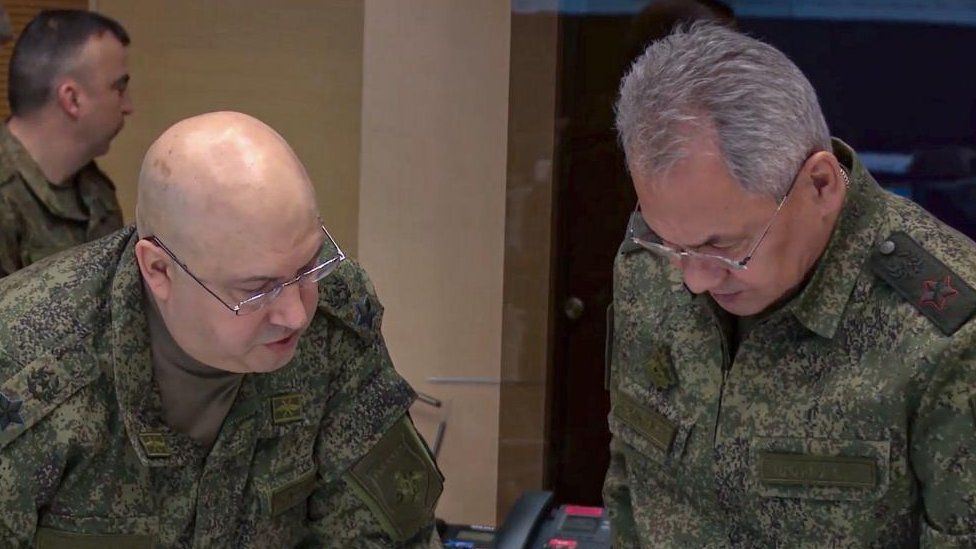 The only regional capital that Russia managed to seize after invading in February is the Ukrainian city of Kherson, and the Russian force has been told to leave. Gen. Sergei Surovikin, the commander of Russia in Ukraine, declared that the city could no longer receive supplies. Russian forces will completely leave the western bank of the River Dnipro as a result of the withdrawal.
In light of the Ukrainian counteroffensive, it represents a severe setback to Russia. According to BBC Russia Editor Steve Rosenberg, it is embarrassing for the Kremlin as well. On Russian official television, the military's senior brass could be seen making the choice as Gen Surovikin provided updates on the situation in Kherson.
Vladimir Putin, the president, stayed away from the fake event. It seemed as though the mastermind of Russia's futile invasion of Ukraine had delegated the declaration to his generals.
At the end of September, Mr. Putin announced that Russia had annexed Kherson as well as three other seized territories. The defence should be organised along a barrier line along the Dnipro River in these circumstances, Gen. Surovikin told the gathering.
At the beginning of the conflict, Russian forces pushed across southern Ukraine from the occupied Crimea, capturing Kherson in early March. However, Ukrainian authorities were wary of their choice to retreat over the Dnipro River. Mykhailo Podolyak, a presidential adviser, cautioned that it would be premature to take the news at its value.
Picture Courtesy: Google/images are subject to copyright