Israel: Turkish flight aborted as passengers get plane crash pics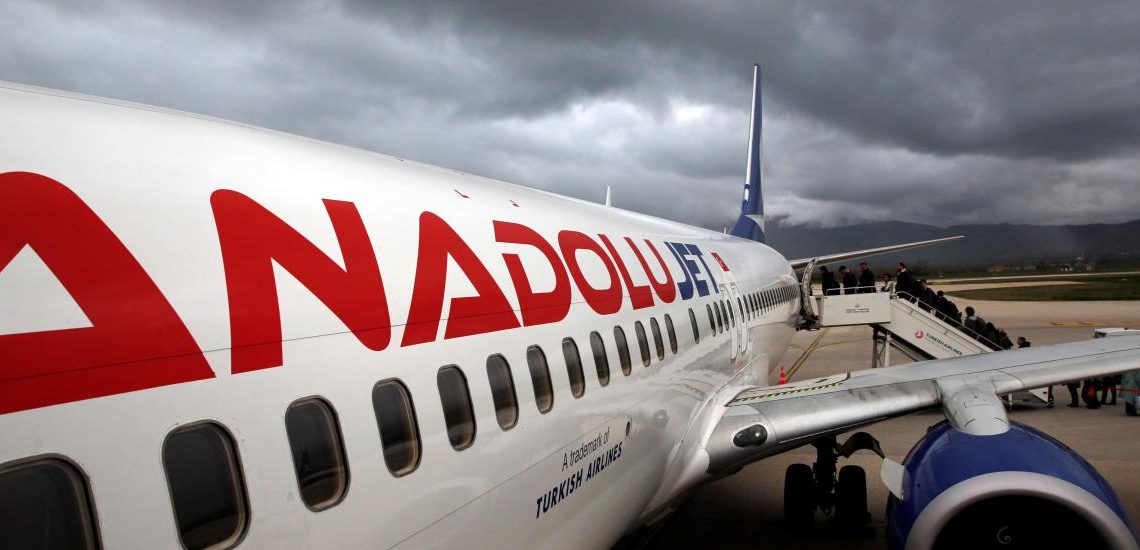 After passengers received plane crash images on their phones, the captain of a Turkish AnadoluJet flight aborted its take-off at Israel's main airport.
The plane was taxiing at Ben Gurion Airport when the incident occurred, according to Israel's aviation authority. Passengers and crew were removed from the plane, and luggage was inspected again.
A number of young Israelis have been identified as suspects and are currently being interrogated. After being cleared to leave, the plane left five hours late.
The AnadoluJet Boeing 737, which carried 160 passengers, was on its way to take off when passengers informed the crew that they had received the photos. After being informed, the captain decided to return to the terminal.
The images were shared via AirDrop, an Apple service that allows users to send files from one Apple device to another over short distances, according to the Hebrew Ynet news site. According to the report, all of the images were received on iPhones.
Images from a Turkish Airlines plane that crashed in the Netherlands in 2009 and another plane that crashed in the United States in 2013, according to Ynet.
Passengers were given the option of reboarding the reinspected flight to Istanbul or staying in Israel.
Two weeks ago, another security scare occurred at Ben Gurion Airport. It happened when a family from the United States showed up at check-in with a live artillery shell that they had planned to take home as a souvenir.
As people fled the area, chaos ensued, with one person requiring hospital treatment after falling over a conveyor belt in the haste to flee.
Picture Courtesy: Google/Images are subject to copyright