Hong Kong leader urges people to stay at home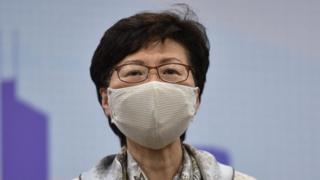 Hong Kong leader Carrie Lam has urged the people of the city to stay at their homes, as the average number of cases reported each day has raised above the mark of one hundred – from the mark of less than ten a month ago.
As per her statement, the health care frame work of Hong Kong can face collapse as it grapples with a sharp rise in coronavirus cases.
The leader has revealed a depressing reality that the city is on the verge of a huge community spread.
The city has brought in some new regulations to fight the spread of the outbreak. It has made wearing masks in public mandatory. And, it has temporarily imposed restrictions on restaurants offering dine-in option.
The rise in the average number of cases reported in a day is very concerning. It seems that the city has lost its grip somewhere.
Till recently, Hong Kong was very efficient in managing the crisis.
Hong Kong is at present in the state of turmoil. A large section of the people of the city is against the attempt of China to sabotage the democratic values the city inherited from the United Kingdom.
The city has witnessed several large pro-Democratic marches in the recent past.
The west – especially the UK and the US – has condemned the action initiated by China against Hong Kong violating the agreement Beijing reached with London at the time it was handed over to the communist country.  
Photo Courtesy: Google/ images are subject to copyright