Gavle, Sweden's Christmas Goat, Has Been Set Ablaze Once More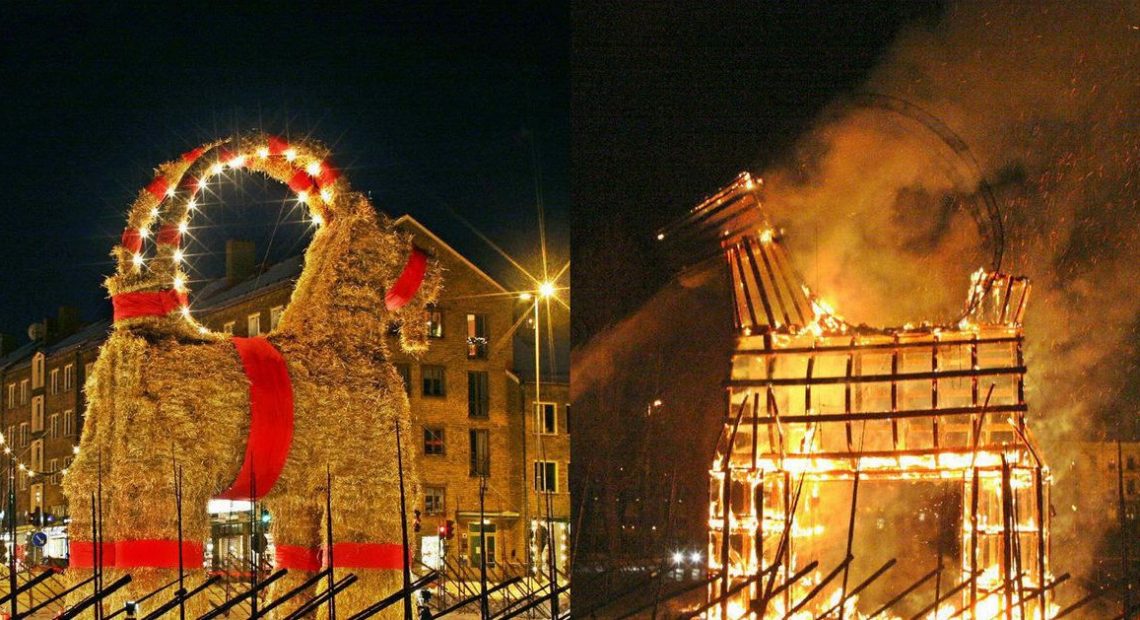 An arsonist has set fire to a giant straw goat that has become an annual attraction in Gavle, Sweden. After the structure was set on fire in the early hours of Friday, a guy in his 40s was apprehended.
The goat has been attacked several times before but has managed to survive every holiday season since 2016 because of 24-hour protection. The attack on the seasonal facility, according to spokeswoman Rebecca Steiner, has left her saddened. "I cannot comprehend how a person can carry out this kind of attack on a Christmas icon known all over the world just a week before Christmas," she told the BBC.
Since 1966, the Gavlebocken (Gavle goat) has been erected in the city's central Castle Square, where it has become a frequent target for arsonists and vandals.
Pic Courtesy: google/ images are subject to copyright