Finland will apply for NATO membership "as soon as possible"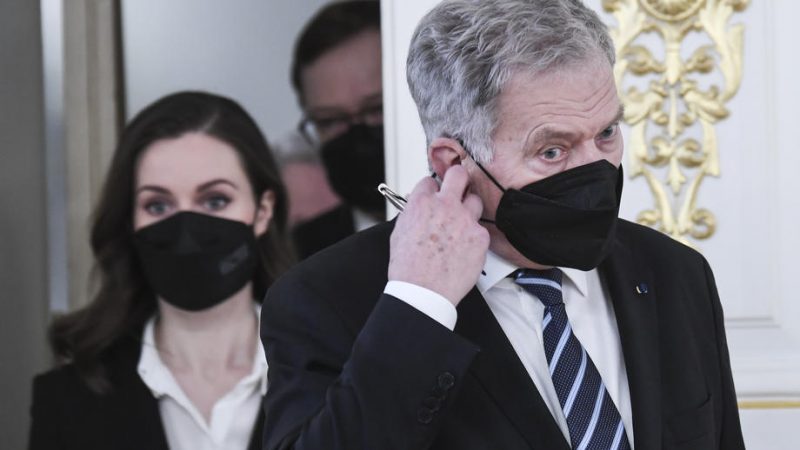 Finland's president and prime minister have urged the country to join NATO "as soon as possible."
In a joint statement, Sauli Niinisto and Sanna Marin said they expected a decision within the next few days. Following Russia's invasion of Ukraine, public support for Nato membership has risen dramatically.
Finland and Russia share a 1,300-kilometer (810-mile) border. To avoid antagonising its eastern neighbour, it has stayed out of Nato until now.
After consideration by parliament and other senior political figures, Finland will formally announce its decision on Sunday.
Sweden has stated that it will make a similar announcement on the same day.
If the two governments abandon their long-standing policy of military non-alignment, Russia has threatened unspecified measures.
However, Nato Secretary General Jens Stoltenberg has stated that he expects Sweden and Finland to join Nato "quite quickly."
In their statement, President Niinisto and Prime Minister Marin stated that they wanted to give the Finnish public time to discuss the issue, but that the time for a decision was approaching.
It stated that joining NATO would strengthen Finland's security. "Finland's membership in Nato would strengthen the entire defence alliance. Finland should apply for NATO membership as soon as possible."
Later, in an interview with journalists, Mr Niinisto addressed Russian concerns and blamed the move on Moscow's invasion.
"Anyone would not be against joining NATO. This was your fault. Examine yourself in the mirror "he said.
Last week, a poll found that 76 percent of Finns support joining NATO, with only 12 percent opposed, marking a significant shift toward membership since the invasion.
During World War II, Finland and the Soviet Union were on opposing sides, with the Finns famously repelling a Soviet invasion in 1939-40.
However, Finland lost 10% of its land in the final peace agreement and remained a non-aligned country throughout the Cold War.
Russia's borders with Nato would be more than doubled if it joined the alliance. Sweden shares no borders with Russia.
Picture Courtesy: Google/images are subject to copyright