Fabio Grosso: Lyon manager 'seriously injured' as team bus attacked in Marseille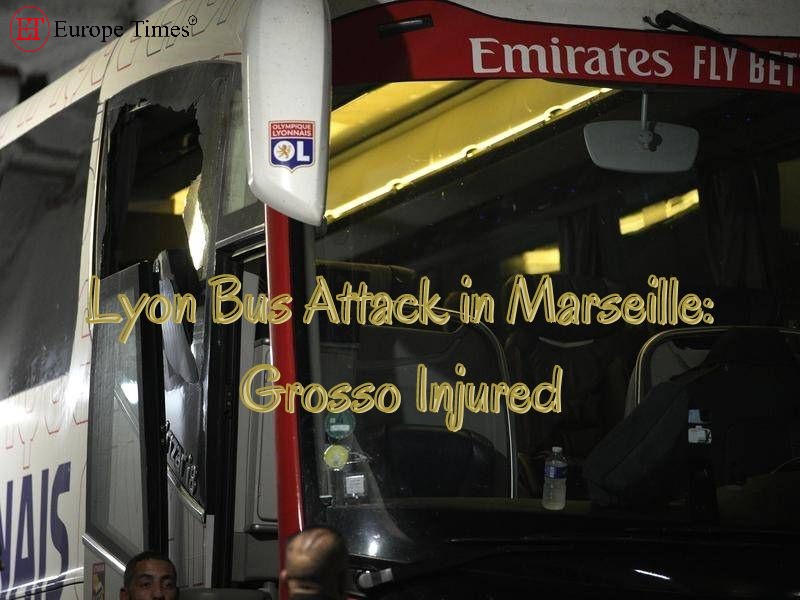 Lyon has cautioned about the possibility of a more severe disaster following an assault on their team bus in Marseille, where manager Fabio Grosso and assistant Raffaele Longo were reportedly injured by projectiles. The incident occurred before the scheduled Ligue 1 match between Marseille and Lyon.
In response to the situation, Lyon expressed their concern, emphasizing that such incidents have been recurring in Marseille annually. They urged the authorities to address the seriousness and frequency of such attacks before a more catastrophic event takes place.
Initially intending to proceed with the match, Lyon reconsidered following news of Grosso and Longo's injuries and the impact on the players' mental state. Lyon president John Textor expressed his frustration, highlighting the dangerous objects, including beer bottles, that caused Grosso's injuries.
Marseille, while deploring the unacceptable incidents, denounced the violence and emphasized that it has no place in football or society. They wished for a swift recovery for Grosso and hoped for a prompt resolution to the situation, acknowledging the disappointment of the fans who were unable to attend the match.
The game was ultimately postponed, prompting widespread condemnation from various quarters, including the French sports minister and FIFA president, who both stressed the need to eradicate such acts of violence in football. French football expert Julien Laurens also expressed dismay, labeling the incident as a detrimental portrayal of French football.
Picture Courtesy: Google/images are subject to copyright