Russian journalist freed after enormous public protest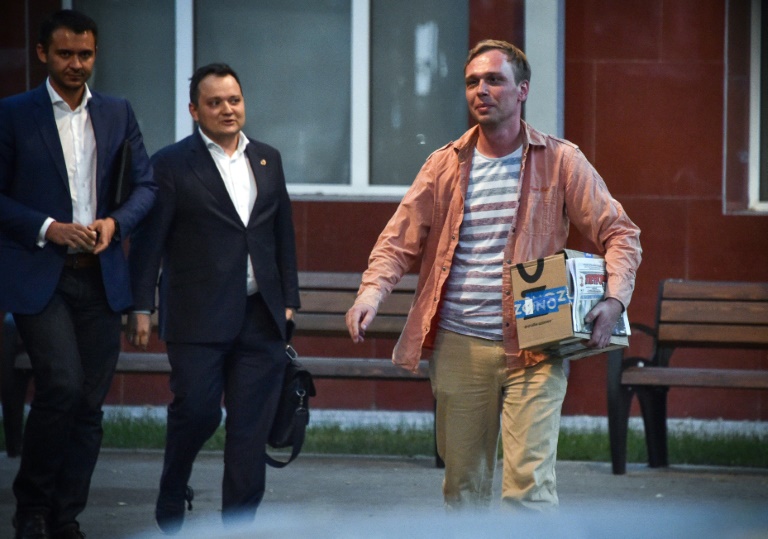 The Russian journalist Ivan Golunov, who has been charged drug-dealing case was freed following a public protest. The leading newspapers in Russia, Vedomosti, RBC, and Kommersant had huge support of Golunov.
Golunov, who was freed from police station on Tuesday cried and vowed to continue his investigative journalism. Vladimir Kolokoltsev, the Interior Minister admitted his guilt had "not been proven". He said that an internal inquiry had been launched.
The minister added that the decision came after "forensic, biological, fingerprinting and genetic tests". Kolokoltsev said that he would ask Russian President Vladimir Putin to dismiss two high-ranking officials over the case.
The officials include Gen Puchkov, the head of the Interior Affairs Directorate of Moscow's Western Administrative District and and the head of the Drugs Control Directorate, General Devyatkin.
Image courtesy: afp .com / images are subject to copyright