Russian medias in rare support for charged reporter Ivan Golunov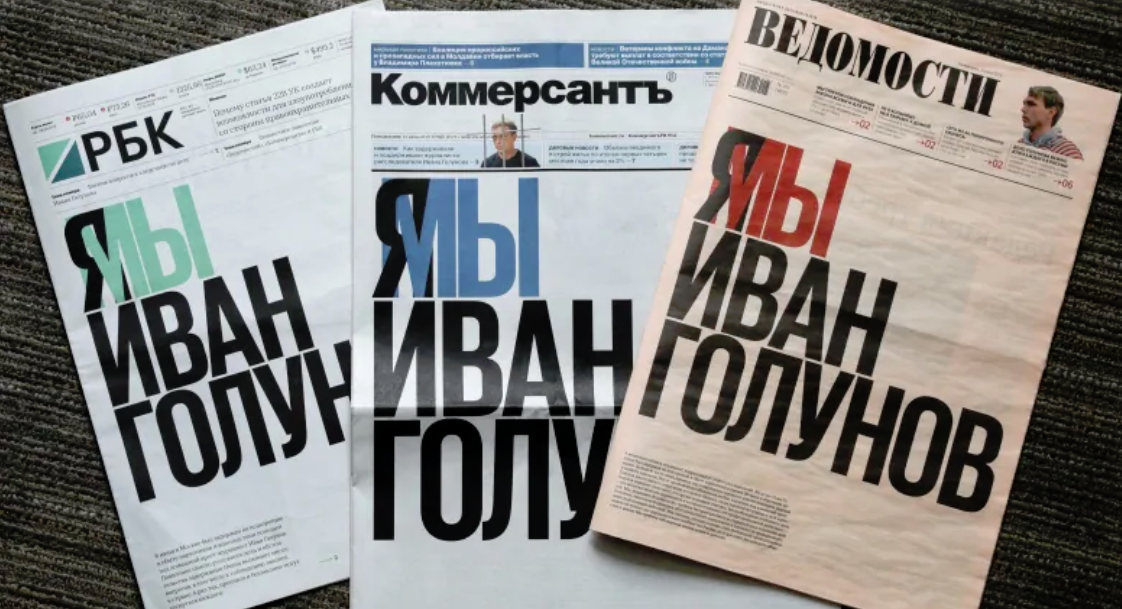 Three leading newspapers in Russia is observed to be in huge support of a reporter charged with drug offences, in a case that has caused a huge public outcry.
Leading news papers Vedomosti, RBC, and Kommersant have their headlines as support for the charged reporter. The headlines read, "
"We are Ivan Golunov", referring to the investigative journalist.
Ivan Golunov (36) was charged over the weekend with trying to illegally sell drugs. His lawyer said that these drugs were planted. During his arrest last week, the journalist was reportedly beaten up.
Golunov is a freelance journalist, and had contributed to a number of media outlets including Meduza, the Latvia-based news site.
The Russian social media were having huge discussions regarding his arrest, saying that the arrest suppresses the freedom of press.
Dmitry Peskov, the Kremlin spokesman said that President Vladimir Putin was informed about the case and was made aware regarding this last week and was "keeping a very close eye on all the details".
Peskov said, "Mistakes cannot be ruled out anywhere or anytime, mistakes are made, among others, by journalists, when they write stories".
Image courtesy: cbc .ca / images are subject to copyright