Moise Kean suffers racist abuse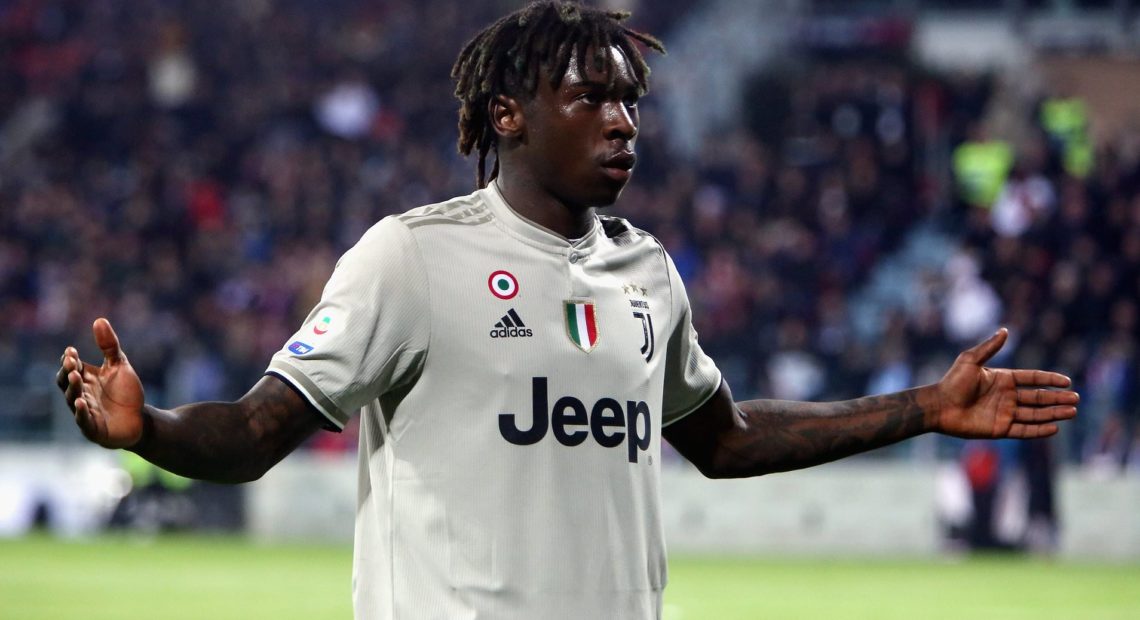 Moise Kean, the Juventus striker suffers racist abuse from the home supporters during his team's Serie A match at Cagliari, on Tuesday night.
"The best way to respond to racism- #notoracism" wrote Moise Kean in his official Instagram. Defender Leonardo Bonucci and Boss Massimiliano Allegri said that Kean should take some of the blame for his celebration.
Allegri said, "He shouldn't have celebrated in that manner. He is a young man and he has to learn, but certain things from the crowd also shouldn't be heard".
"You celebrate goals with your team-mates. He could have done it differently. I think the blame is 50-50. Moise should not have done that and the Curva [fans] should not have reacted in that way", says Leonardo Bonucci.
The incident happened after England players were subjected to racial abuse in their recent game in Montenegro.
Image courtesy: dailymail.co.uk / images are subject to copyright