Genoa bridge towers demolished in controlled explosion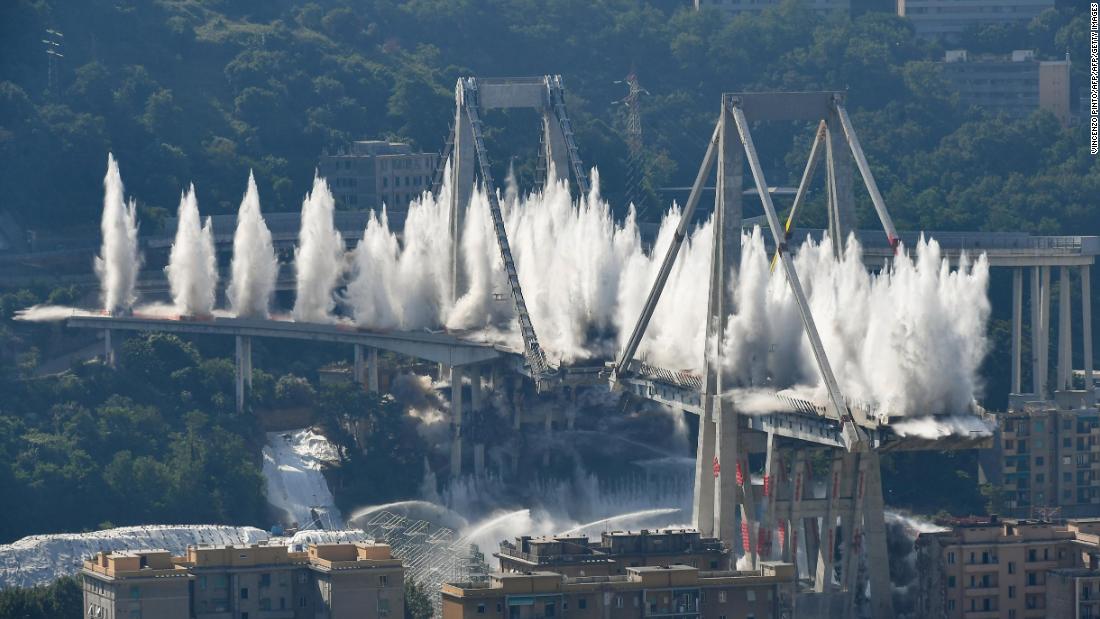 The remains of the giant Morandi bridge in the Italian city of Genoa has been demolished in a dramatic controlled explosion. The structure had collapsed almost an year ago and 43 people had been killed.
The bridge has been blown up by the demolition experts. Thousands of people, residing near the bridge has been evacuated before performing the explosion, for safety.
Two large towers consisting of about 4,500 tonnes of concrete and steel had been demolished. The dramatic demolition happened just after 9:30 a.m. local time (3:30 a.m. ET). Reports said that a new structure is being planned to be built there.
As this process of demolition produces an enormous dusty atmosphere, water tanks had been placed around the towers for controlling dust. The legs of the bridges were connected with explosives. The explosion occurred within just a few seconds.
The Interior Minister of Italy and Deputy Prime Minister, Matteo Salvini reported their presence at the time of explosion. A huge crowd were present who viewed the explosion from a safe distance.
A replacement bridge designed by Renzo Piano has been in construction since 25th June 2019, and is planned to be opened in the 1st half of 2020.
Watch the video here !!
Image / video courtesy: cnn .com, AFP news agency (YouTube) / images and videos are subject to copyright