EU to offer recovery fund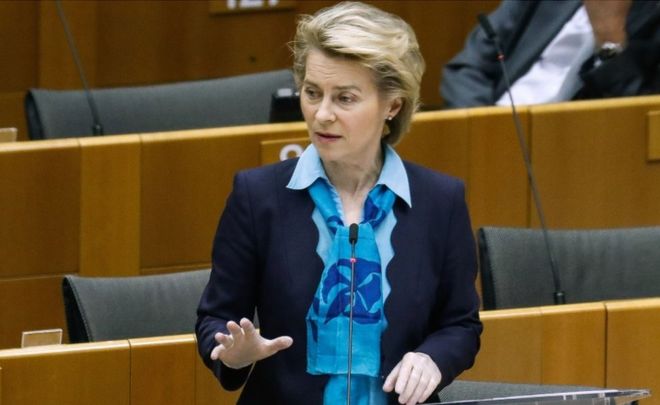 The European Union is set to announce a recovery fund to help its member countries to overcome the financial burden caused by the measures imposed to curb the spread of the Covid-19 outbreak.

The total worth of the recovery fund is between €500bn and €1 trillion. The fund is expected to be proposed by European Commission President Ursula von der Leyen.

Europe is badly affected by the outbreak. The southern countries in the Europe are the one which has suffered the worst.

Unfortunately, even before the onset of the outbreak the economies of some countries in the south were at the brink of collapse.

Initially, the countries in the north were not ready to take the burden of the recovery fund developed for the collapsed economies in the south.

It was after it was convinced that if the burden was not shared the economic union in the continent might not survive long.

Photo Courtesy: Google/ images are subject to copyright