Dire Straits star Mark Knopfler to auction Brothers In Arms guitars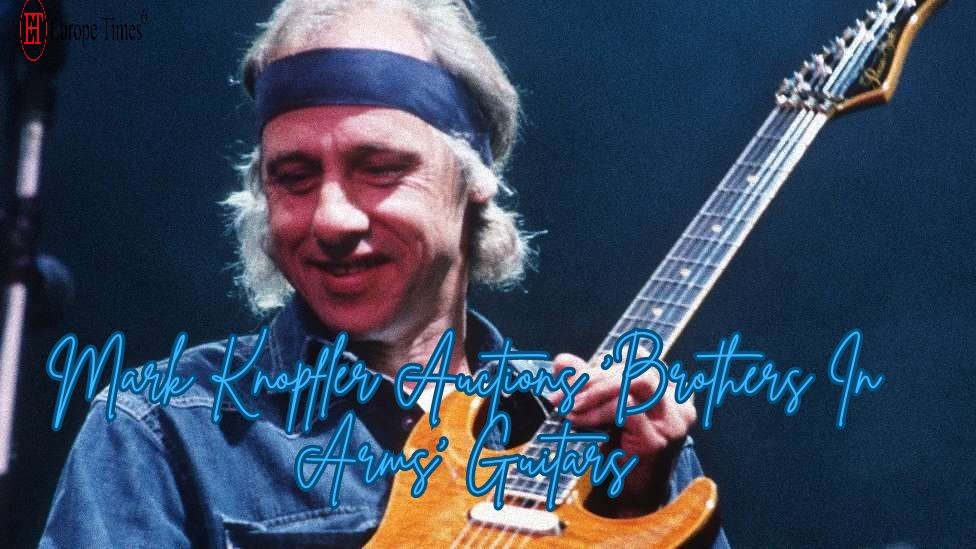 Dire Straits star Mark Knopfler is preparing to auction over 120 of his guitars and amps, with a notable 25% of the proceeds earmarked for charitable causes. Among the instruments up for sale is the iconic 1983 Les Paul that Knopfler used to record hits like "Money For Nothing" and played on stage at Live Aid in 1985. The auction, scheduled for January at Christie's in London, spans the entirety of Knopfler's illustrious 50-year career, offering fans a chance to own a piece of music history.
The collection boasts a range of guitars, including the revered 1959 Gibson Les Paul with a sunburst finish, often referred to as the "Holy Grail of electric guitars." This particular instrument carries an estimated value between £300,000 to £500,000. In keeping with Knopfler's diverse musical influences, the auction also includes more accessible items, such as a mandolin once owned by blues legend Yank Rachell, with an estimated value of £300 to £500. Knopfler expressed his appreciation for both the expensive and more affordable instruments, stating, "I like the cheap ones as much as the expensive ones."
Mark Knopfler, considered one of the greatest guitar virtuosos of all time, shared his sentiment about parting with his beloved instruments, citing his age as a primary factor. The 74-year-old musician emphasized his desire for the guitars to find new owners who will play and appreciate them, rather than being confined to cases. Knopfler's guitars have been companions throughout his career, contributing to the distinctive sound of Dire Straits and his solo work.
Reflecting on his lifelong connection with the guitar, Knopfler reminisced about his childhood fascination with the instrument, inspired by the likes of Elvis Presley and Hank Marvin of The Shadows. His journey began with a Spanish guitar plucked off the wall of a shop in Newcastle, England, where he spent hours dreaming of owning his own instrument. Despite initially yearning for a Fiesta Red Fender Stratocaster, he received a twin-pickup Höfner Super Solid, sparking a lifelong love affair with the instrument.
The decision to part with his cherished guitars, including the first lot—a twin-pickup Höfner Super Solid—is rooted in practicality. Knopfler acknowledged owning around 20 guitars for recording purposes, leaving approximately 100 others that won't see much play. Despite the bittersweet farewell, he emphasized having enough guitars left to continue playing and creating music. The guitars will be on display in New York and London before the auction, allowing fans to witness these iconic instruments up close.
Mark Knopfler's illustrious career began with the formation of Dire Straits in 1977, and the band achieved widespread success with albums like "Brothers in Arms." Beyond his role in Dire Straits, Knopfler engaged in session work for notable artists, contributed to film soundtracks, and forged a successful solo career. Known for his fluid and cinematic guitar solos, he downplayed his technical prowess, attributing his success to songwriting and storytelling. The auction proceeds will benefit charities such as the Red Cross, Tusk, and Brave Hearts of the North East, showcasing Knopfler's commitment to philanthropy even as he bids farewell to some of his most cherished possessions.
Picture Courtesy: Google/images are subject to cooyright