Burger King's Russian partner "refuses" to close locations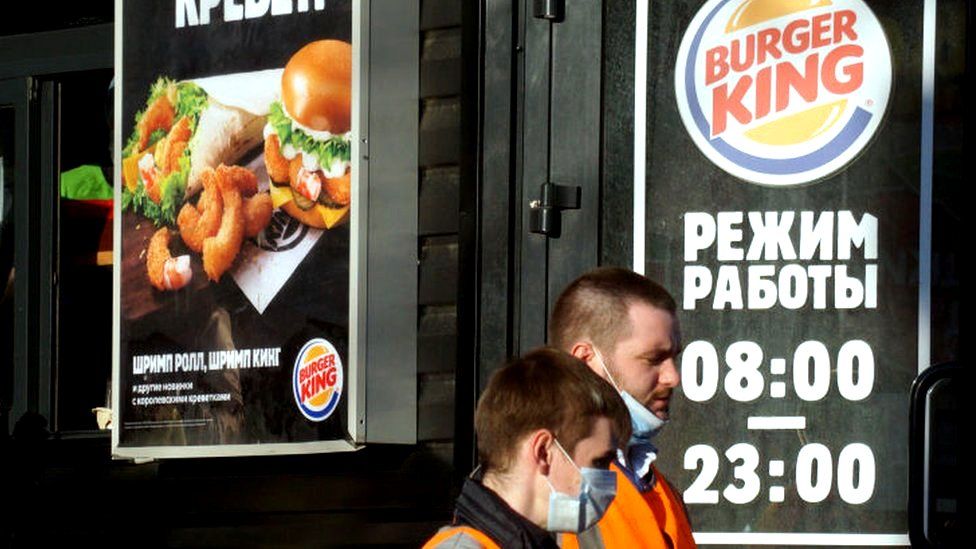 Despite demands to close the 800 Burger King locations in Russia, the company's owner said the operator "refused" to do so. Following Russia's invasion of Ukraine, Restaurant Brands said it had contacted its local partner, Alexander Kolobov, to close the stores.
However, it stated that "complicated" contracts with overseas partners prevent it from "walking away" from these agreements. Many Western companies have shut down or suspended operations in Russia. However, a small number of companies, including Burger King and UK retailer Marks and Spencer (M&S), have been unable to do so due to "complex" legal arrangements involving franchise partners. "We contacted the main operator of the business and demanded the suspension of Burger King restaurant operations in Russia," Restaurant Brands International president David Shear wrote in a letter to employees. "He has steadfastly refused to do so." Mr. Shear went on to say that any changes to the local Burger King would "ultimately require the support of Russian authorities on the ground, which we know will not happen anytime soon."
Burger King first arrived in Russia ten years ago. It trades there through a joint venture with Mr Kolobov, who is the business's main day-to-day operator, as well as VTB Capital of Russia and a Ukrainian investment firm. VTB Capital is a subsidiary of VTB Bank, Russia's second-largest bank, which has been sanctioned by the United States, the United Kingdom, and other European countries. Restaurant Brands owns a minority 15 percent stake in the Russian joint venture, which is currently being wound down, according to Mr. Shear. "While we would like to do this right away, the terms of our existing joint venture agreement make it clear that it will take some time," he said. Meanwhile, Restaurant Brands has ceased to support Russia's supply chain, operations, and marketing. It will also turn down new investment and expansion proposals in Russia.
Following Russia's attack on Ukraine, Western companies are still under pressure to leave the country. A group of four Ukrainian MPs told UK Prime Minister Boris Johnson on Thursday that M&S is still open in Russia. Meanwhile, German automaker Audi has warned that the conflict in Ukraine will disrupt supply chains "significantly."
"We will see tremendous interference with all supply chains, not just the chip business, but any international supply chains," said Hildegard Wortmann, an Audi executive.
Picture Courtesy: Google/Images are subject to copyright