Around three booked on charge of desecrating monuments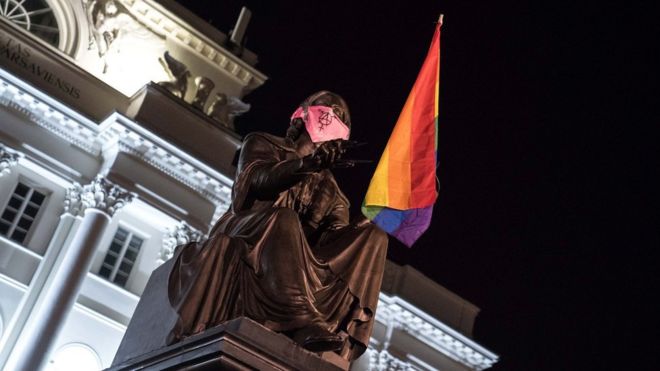 As many as three people have been booked in Poland on charges of desecrating monuments and offending religious feelings.
As per the case, the arrested persons hanged flags symbolizing LGBT on some statues situated in the country.
The flags were hanged on statues of Copernicus and several other persons Pols consider as sacred or respectable. Even some statues were dressed in pink face masks.
Those carried out the act has links to the LGBT movement launched against the anti-LGBT policies of the present Poland government.
The Polish government has strongly criticized the action. Some senior political leaders have come out strongly against the move.
Prime Minister Mateusz Morawiecki has denounced those who have been booked in connection with the crime.
He has reminded the country that the statues symbolised values.
The incident clearly explains why it is necessary to take a right path if the end result expected is positive.  
Photo Courtesy: Google/ images are subject to copyright