62 dies in Ecuador Prison Riot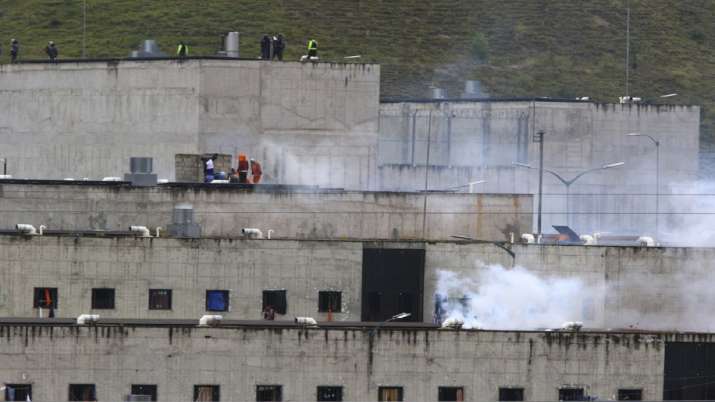 Sixty-two detainees have died in a mob at jails in three urban communities in Ecuador because of battles between rival groups and a getaway endeavor, authorities said Tuesday. Prison Director Edmundo Moncayo said in a news gathering that 800 police workplaces have been assisting with recapturing control of the offices. Many officials from strategic units had been conveyed since the conflicts broke out late Monday.
Moncayo said that two gatherings were attempting to acquire "criminal administration inside the confinement communities" and that the conflicts were accelerated by a quest for weapons did Monday by cops. Photos and recordings via web-based media show asserted detainees beheaded and eviscerated in the midst of pools of blood.
Deadly jail riots have happened moderately habitually as of late in Ecuador, whose detainment facilities were intended for around 27,000 prisoners however house about 38,000.
President Lenín Moreno tweeted that he has requested the Ministry of Defense "to practice exacting control of weapons, ammo, and explosives in the external borders of detainment facilities" because of the current week's riots.
Moncayo said 33 kicked the bucket at the jail in Cuenca in southern Ecuador, 21 in the Pacific coast city of Guayaquil, and eight in the focal city of Latacunga. Moncayo said that near 70% of the country's jail populace lives in the focuses where the agitation occurred.
Minister of Government Patricio Pazmiño sent a tweet accusing "the coordinated activity of criminal associations to produce viciousness in the nation's jails," however added, "We are overseeing activities to recover control."
Pic Courtesy: google/ images are subject to copyright