10-year-old on stage for pope's hat; Pope gave the gift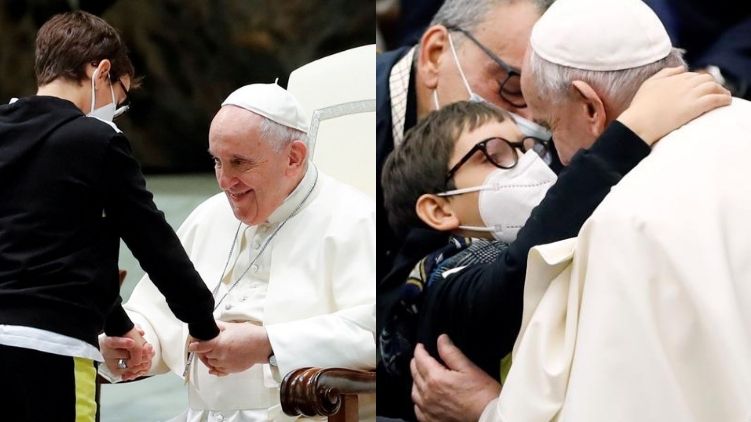 The world was amazed by the 10-year-old boy who ran on stage during the Pope's event. During a weekly public meeting of the Pope, a child approached the Pope and expressed his desire for the Pope's white hat, and Pope Francis praised the freedom and desire of the children.
The incident took place in the audience of Paul VI Hall. Papa grabbed the running boy with both hands and greeted him. When asked to sit next to him, the head of protocol, Monsignor Leonardo Sapianza, stood up and gave the boy his chair to the right of the pope. The boy then pointed to the white cap of the pope, known as Suketo, several times.
Applause and laughter erupted from the audience as the officers recognized the hint and handed the child a similar hat. As soon as he got the hat, the boy put the hat on his head and left the stage. This is a child with disabilities.
Pic Courtesy: google/ images are subject to copyright