Polish media busts illegal beef racket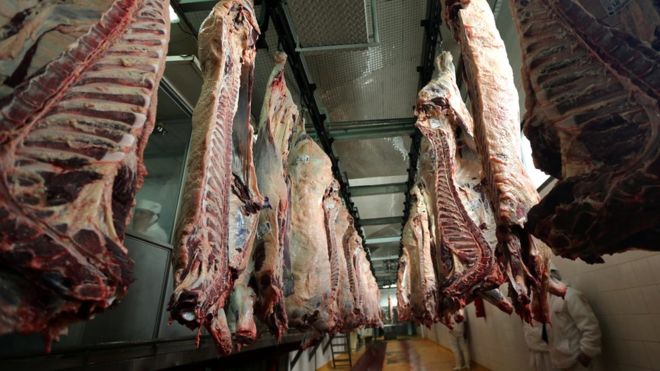 A Polish media has busted a racket, which has allegedly smuggled sick cattle into Poland and sold them illegally in their abattoirs. The Polish investigators have launched an investigation into the illegal racket. The report has considerably reduced the demand of Polish beef across the European continent.

How popular is Polish beef in Europe

Poland is the seventh largest producers of beef. Its beef is not as popular as the beef produced in Ireland, Spain, Italy, the UK, Germany and France. The UK is the biggest importer of Polish beef. It imports Polish beef as much as it imports Irish beef.

What the Polish media has found

Through a sting operation, it has exposed the illegal way some of the Polish abattoirs operate. The video released by the media shows the presence of sick cattle in certain Polish abattoirs.

What veterinary experts say

A veterinary expert says that the video released by the media is reliable, and clearly proves the illegality of the operations carried out by those abattoirs featured in that.

Is this the first time such a report has surfaced

In the past, a large amount of meat was withdrawn from the EU market due to a similar issue.
The European Union market follows high market standards. In the EU market, no goods and services which compromise on its quality are encouraged. Often the EU countries fail to comply with that necessity. In most situations, that is done purposefully to amass huge profit.

The latest development is also seen as the one intended to gain profit.
Vignesh. S. G
Photo Courtesy: Google/ images are subject to copyright