Bulgarian PM asks head of football association to resign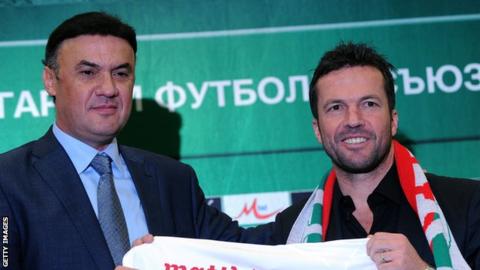 Bulgarian Prime Minister Boyko Borissov has asked the head of its football association to step down from the post.

The action has come after the Bulgarian football team fans showed racial gestures to the British football players when they reached the Bulgarian home ground to play a European qualifiers against Bulgaria.

In the match, Bulgaria lost to the UK for six goals against null. At least two times that the match was interrupted due to the act of the Bulgarian fans. The fans showed Nazi salute against the British players. And, they also showed similar racial gestures.

The UK is expected to write to the concerned demanding serious action against the Bulgarian football authority, who has failed to provide a free and fair venue for the players to perform to their fullest.

Photo Courtesy: Google/ images are subject to copyright