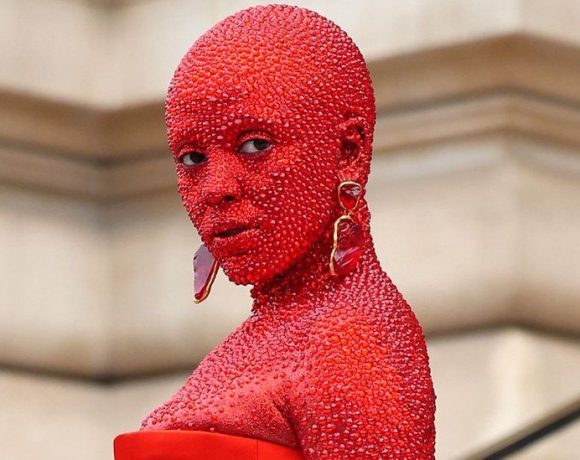 Doja Cat, a pop diva, attracted attention in Paris when she walked in Schiaparelli's Haute Couture presentation while decked out in 30,000 crystals and complete red body paint.
It took her team five hours to finish the daring look, called Doja's Inferno. Daniel Roseberry, the creative director of Schiaparelli, and Dame Pat McGrath, a British makeup artist, designed it.
She called the finished product "a stunning, mesmerising masterwork of glittering brilliance" and credited Doja Cat with having "sublime patience."
Hand application of the Swarovski crystals was used. The singer wore a red silk bustier, a lavishly beaded tulip skirt, and a matching pair of red knee-high boots in addition to the body paint.
In a behind-the-scenes time-lapse film, Dame Pat's team can be seen painting the star's skin and scattering hundreds of crystals.
When Roseberry assumed control of Schiaparelli in 2019, he made history by becoming the first American to head a French couture house. Elsa Schiaparelli launched the fashion house in 1927.
Among the celebrities that have lately sported the brand on the red carpet are Rihanna, Kendall Jenner, and Julia Roberts.
Picture Courtesy: Google/images are subject to copyright