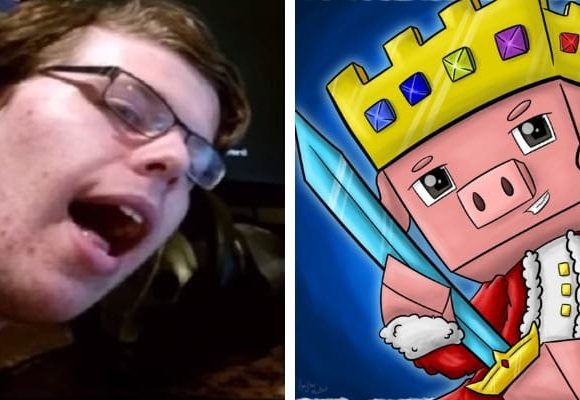 Minecraft YouTuber Technoblade passed away at the age of 23, according to a heartfelt farewell video made on his behalf by his family. His father referred to him in the "so long nerds" video as "the most amazing kid anyone could possibly ask for." The video was shared to his 10 million followers.
The US internet celebrity became well-known by livestreaming and uploading videos of himself playing the sandbox game. Technoblade informed his followers of his cancer diagnosis last year. His father read the final letter, which was penned just hours before he passed away: "Hello everyone, Technoblade here. If you're watching this. I am dead."
Then, after recalling the time he had tricked viewers into thinking his name was Dave, he admitted that his real name was Alex. He stated, "Thank you all for supporting my stuff throughout the years. "If I had an additional 100 lives, I believe I would choose to once more live as Technoblade since those were the best years of my life," she said.
The online celebrity revealed in a fundraising video released in February that he had undergone chemotherapy, radiation therapy, and a limb salvage operation after developing a painful tumour in his right arm. He won Minecraft tournaments and amassed hordes of fans by humorously talking about his life while playing the game.
In August 2021, he revealed his cancer diagnosis, adding that at first he believed the discomfort he was experiencing was the result of a repetitive stress injury brought on by his obsessive gaming. He visited the hospital when his arm started to swell, and there he was given the cancer diagnosis.
Technoblade, who kept his true identity a secret until the very end, is a mystery. But a picture of a crowned pig served as his internet persona.
His bio on his YouTube channel, which has 10.8 million subscribers, reads: "I engage in excessive video game use. I may not be the best, but my elbows are heated."
Picture Courtesy: Google/images are subject to copyright