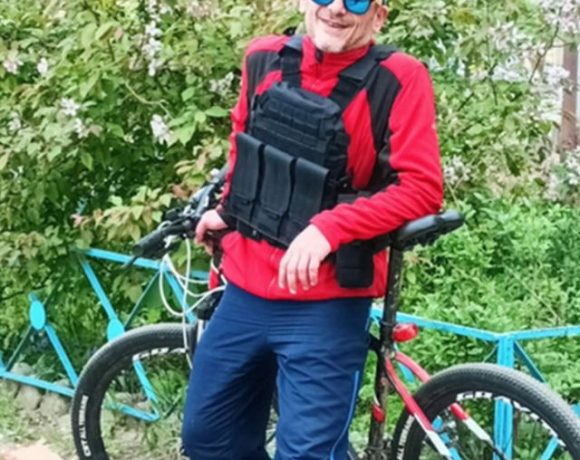 By cycling and dodging Russian shells and warplanes, a Ukrainian man managed to escape the heavily bombed eastern city of Severodonetsk unharmed.
Arif Bagirov, 45, told BBC Newshour that it was his "craziest journey." He described his 70-kilometer (43-mile) bike ride to Bakhmut as "a lot of firing and at least two air strikes near me."
The editor and blogger predicted that if one shell landed close by, the Russians would most likely avoid hitting the area again. Using these strategies, he was able to reach Bakhmut unharmed. "There were holes in the road, and everything, including cars, was smashed up," Mr Bagirov said.
"And there was a lot of debris strewn about." It is, after all, a frontline road. Thankfully, there were no bodies, but it was clear that people had died there."
Mr Bagirov claimed that avoiding Russian warplanes was easier because he could hear them approaching from afar.
"I found a ditch to lie down in and stayed there until they passed."
When he finally arrived in Bakhmut, a Ukrainian-controlled city further west, he said it was a huge relief. "When I was riding my bike, it wasn't so much a sense of fear as it was a sense of anger: 'This is my land, this is my country!'
And whether you like it or not, I'm going to finish this journey!' He describes the sensation as "sporting anger, a positive anger" that kept him going. Mr Bagirov, a seasoned cyclist, added, "It was definitely my craziest journey on a bike." "I'd travelled great distances before, but never in such adverse conditions."
"I don't know at the moment," he said simply when asked about his future plans. I'm just on my way to Kyiv, Ukraine's capital, and once there, I'll get some rest." "As soon as the opportunity presents itself, all I want to do is help my home town again," he added.
Picture Courtesy: Google/Images are subject to copyright