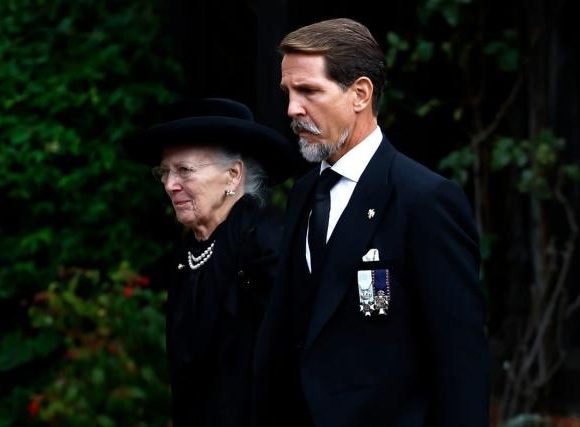 The Danish Royal Court has revealed that the Queen of Denmark tested positive for Covid-19 a second time this year. After receiving her prognosis on Tuesday night, Queen Margrethe II cancelled all of her appointments for this week. 2,000 people attended Queen Elizabeth II's state funeral on Monday, including the 82-year-old monarch.
After the passing of the British monarch, she has been the head of state for the longest in Europe. She and Queen Elizabeth, who both descended from Queen Victoria, were third cousins. The most recent positive test for Queen Margrethe's Covid immunity occurred in February of this year, when she displayed moderate symptoms.
She would be getting well at Fredensborg Palace, which is located north of Copenhagen, according to a statement on the palace website.
She will be replaced in hosting a reception for members of the government, the Danish parliament, and Danish members of the European Parliament on Friday in Copenhagen by her son and heir, Crown Prince Frederik, and his wife Mary, the Crown Princess.
Queen Margrethe has recently been photographed at a number of memorial services in London for Queen Elizabeth II.
She and the crown prince paid their respects at the lying-in-state at Westminster Hall on Sunday, the day before the late Queen was to be buried. She sat in the same row as other European kings and queens the following day in Westminster Abbey, including King Philippe of Belgium, Prince Albert II of Monaco, and King Carl XVI Gustaf of Sweden.
She said of the late monarch: "She was a towering figure among European monarchs and a wonderful inspiration to us all" in a letter of condolence to King Charles. After her father, King Frederick IX, passed away in 1972, she ascended to the throne at the age of 32.
Picture Courtesy: google/images are subject to copyright