Green parties make huge gains in Swiss election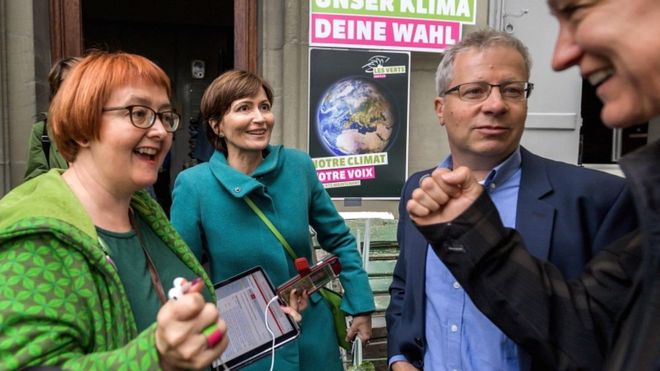 The two main Green parties have made huge gains in the latest Switzerland election, by winning at least 20 per cent of the total votes that were casted in the election.

The counting process is still progressing.

As per a latest update, the SVP is still in the top position. The report says the Socialists and the Liberals have retained to the second and third positions respectively.

Yet, the notable fact is that all the aforesaid parties have lost their vote shares considerably. The SVP, the party which has been dominating the Swiss politics for several years, even has lost more than three per cent. The other parties have also suffered similar serious losses.

Though there is no change in the positions from the first to the third, there is a huge change in the case of the fourth position.

The Christian Democrats, which was one of the four major parties in the Swiss coalition government, have been pushed away, and its position has been grabbed by the Greens.

If the things progress this way, the Greens for the first time will get a seat in the coalition government this time.

Climate change was the main issue that was discussed during the election campaign.

It seems that the discussion of the climate change during the campaign has worked hugely in favour of the Greens.

The preliminary indication of the result is that the anti-immigration rhetoric of the SVP has not been received well by the voters of Switzerland.

Photo Courtesy: Google/ images are subject to copyright