Socialists wins the Spain election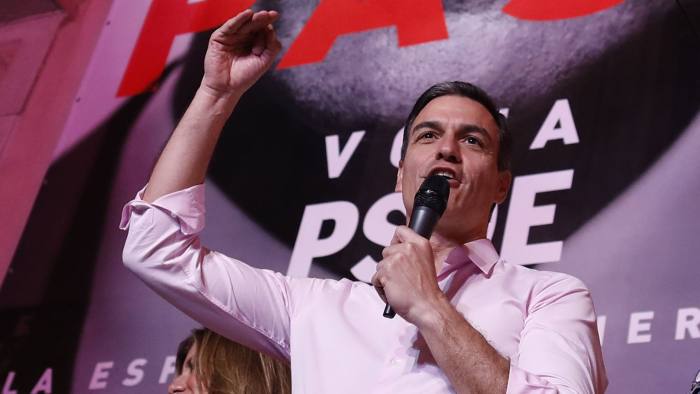 Spain's ruling Socialists wins the election by collecting most of the votes. They failed to win a majority amid historic gains by the far-right. This was one among the crucial elections in decades.
29% of the votes were polled by PM Pedro Sánchez's party. In order to form a government, they will need the help of either left-wing Podemos and regional parties, or the centre right, to form a government.
Since military rule ended in the 1970s, it is for the first time a far-right party is set to enter parliament. The Popular Party (PP) faced a collapse in support. The Popular Party had governed Spain until it was dumped from power in May 2018 in a no-confidence vote.
In this election, the Popular Party could just win 66 seats, down from 137 in the previous parliament.
Image courtesy: ft. com / images are subject to copyright