Belarusian model, offers to share evidence of Russian collusion in US election, arrested by Russia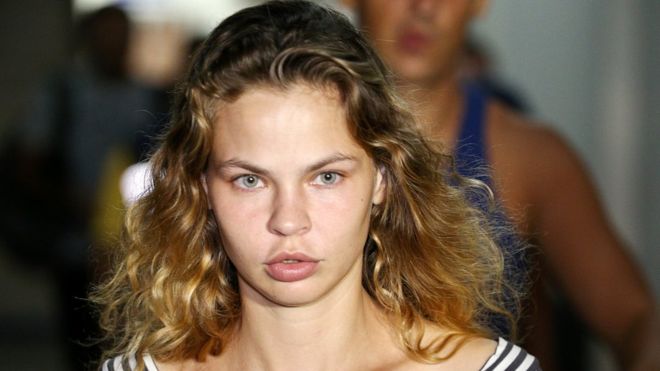 A Belarusian model, Nastya Rybka, who has offered to share the evidence of Russian collusion with Donald Trump' election campaign which she has reportedly secured from her close friend who was a close friend of Russian industrialist Oleg Deripaska, has been forcefully dragged from the transit zone, where she has stepped down briefly to catch a connection flight during her trip to Minsk (to which she has been deported after she has been found guilty in the charge of prostitution in Thailand), by the Russian police to the Russian territory, and detained for the charges similar to those for which she has suffered jail sentence in the Asian country.

It is her lawyer who has publicised the details of the arrest. The information has been confirmed by many Russian media houses, which has shared the information in their twitter handles. Among the information shared by the lawyer, there is a video clip which shows how the lady has been treated by the Russian police. From the video, it can be easily understood that the lady has been subjected to ill treatment.

Anti-corruption blogger Alexei Navalny, who is the biggest critic of Russian President Vladimir Putin, has shared the information with his followers.

There are allegations that it is the fear of the exposure of key information regarding the Russian collusion in the US election that has prompted the Russian government to take such a stiff action against the Belarusian. Many, including the lady's lawyer, believe that it is an international scandal.
Vignesh. S. G
Photo Courtesy: Google/ images are subject to copyright