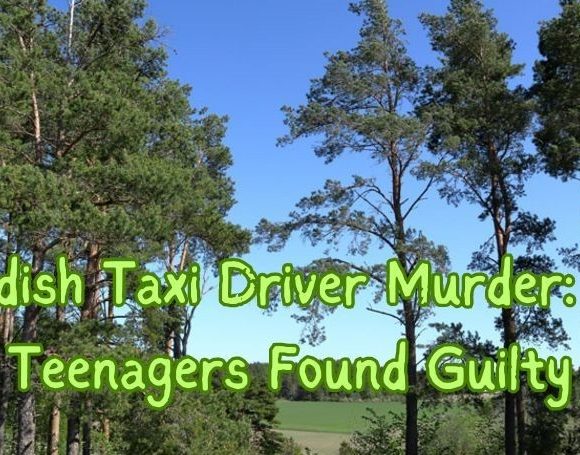 In a recent case in Uppsala, Sweden, four teenage brothers and a 15-year-old girl have been sentenced by the court for the murder of a taxi driver. The victim had been reported for rape by the girl, and the court found that he was lured to a nature reserve with the promise of sexual favors due to the earlier allegations. The taxi driver was overpowered, and his body was discovered a week later, hanging from a tree in what appeared to be a staged suicide.
The eldest brother, who was 18 at the time, received a life sentence, while the four younger individuals, who were minors during the events, were sentenced to three to four years in a young offenders' institution. The three older brothers were convicted of murder, while the girl and her boyfriend, both 15 at the time, were found not to be at the scene but were convicted of aiding and abetting the murder.
Despite the teenagers denying their involvement, the court relied on circumstantial evidence presented by prosecutors. Messages exchanged between them were used as evidence of a murder plot. Four days before the victim disappeared, the girl messaged a friend about her rapist, stating, "His brothers are going to meet my rapist." Subsequent messages discussed the timing of the murder, with one brother suggesting, "We should do Friday," and another agreeing.
After the killing, one of the brothers used the victim's phone to transfer money from his bank account. The girl claimed she was unaware of the brothers' intention to kill the man, stating she thought they would only beat him up. However, the court, led by Lars Holmgard, the president of the Uppsala District Court, ruled that the brothers had planned the murder, evident from the time they purchased the rope used in the crime. Holmgard stated, "The plan must have been for [the victim] to be hanged from the rope, in our opinion."
Picture Courtesy: Google/images are subject to copyright