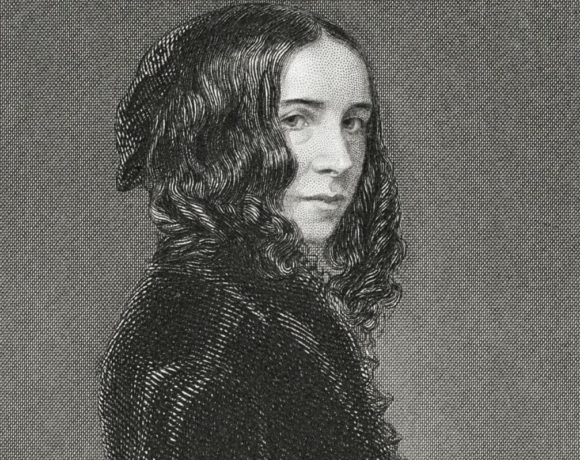 "How do I love thee? Let me count the ways
I love thee to the depth and breadth and height
My soul can reach, when feeling out of sight
For the ends of being and ideal grace.
I love thee to the level of everyday's
Most quiet need, by sun and candlelight.
I love thee freely, as man strives for right.
I love thee purely, as they turn from praise.
I love thee with the passion put to use
In my old grief and with my childhood's faith.
I love thee with a love I seemed to lose
With my lost saints – I love thee with breadth,
Smiles, tears, of all my life – and, if God choose
I shall but love thee better after death." – Elizabeth Barrett Browning
Nothing defines the concept of eternal love better than these fourteen lines of Mrs. Browning. The poem portrays the depth of Mrs. Browning's love towards her husband, Robert Browning.

'How do I love thee' is one of the truly heart-touching poems the British literature has ever witnessed.

The poem has a soul. It is simple, yet deep. It is eternal. Interestingly, it does not have a defined gender. In that sense, it is universal also.

The deeper you go into the poem, the purer your notion about eternal love becomes. In fact, that is the only thing this poem demands.

What the poet discusses is not the love that can only be experienced physically. Her love transcends everything – including the cycle of death and birth.

What she portrays is a love which is selfless. Her love does not expect praise either. It even fills the usual silence she experiences with her loved one, like it occupies their joyous moments.

Those who have not experienced this poem at least once are real losers. What they have missed is a rare opportunity to feel the taste of eternal love.

Enjoy Reading!

Stay with us for more interesting contents like this.

Photo Courtesy: Google/ images are subject to copyright