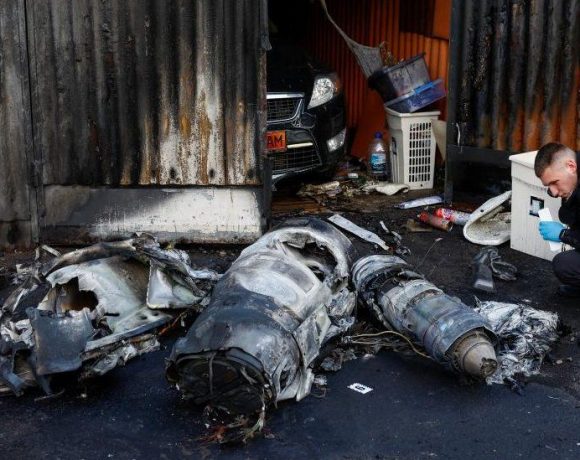 Ukraine's capital, Kyiv, has experienced its ninth aerial attack by Russia this month. One person has been killed and two others wounded in a missile strike on Odesa, a city located in the south-western region near the Black Sea. Explosions were also heard in other central regions, including Vinnitsa, Khmelnitsky, and Zhytomyr. Kyiv's military administration reported that preliminary information indicated that all incoming missiles had been successfully destroyed.
This recent attack marks the ninth time Russia has launched airstrikes on Kyiv this month. On a previous occasion, Ukraine claimed to have shot down six Kinzhal hypersonic missiles in a particularly intense assault. Kyiv's Mayor, Vitali Klitschko, announced that a fire had broken out in a garage in the Darnitsya area, but fortunately, no injuries were reported.
The head of Kyiv's civilian military administration, Serhiy Popko, stated that a significant missile attack had been initiated by Russian strategic bombers flying over the Caspian Sea. Popko suggested that the attack likely involved cruise missiles and mentioned that Russia had deployed surveillance drones over Kyiv following the wave of airstrikes.
There were reports of additional fires in the Desnyansky district, located east of Kyiv, in a non-residential building. However, no updates were provided regarding any injuries resulting from this incident.
On Wednesday, at least eight people were reportedly killed, including a five-year-old boy near Kherson, with 17 others injured due to shelling. Both sides involved in the conflict have traded accusations of targeting civilian areas.
Picture Courtesy: Google/images are subject to copyright