Around six killed in Czeh shooting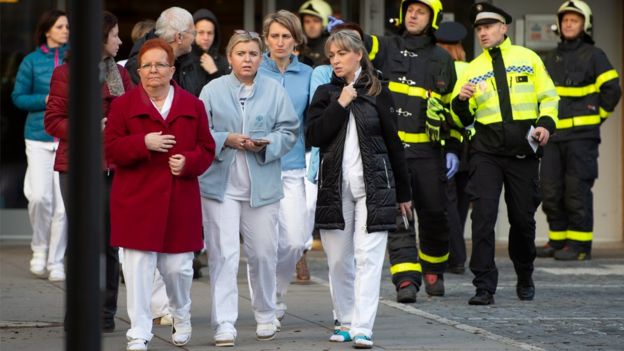 As many as six people have been shot to death in the European country of Czech Republic by a gunman.

The shooting has happened in a hospital waiting room. The motive of the killing is unknown at this moment.

The brutal killing incident has sent shivers to the veins of the nation. The nation has expressed its shock in the incident.

It is the most shocking event the European country of Czech Republic has witnessed in the recent past.

The shooter has shot self after the incident.

In total, at least nine people have suffered the bullet attack. Of the nine, less than three has survived the attack.

An investigation into the incident is on.

Czech Republic is a very peaceful nation. It is the first time that a serious shooting incident has been reported from the country.

As per an eyewitnesses account, the gunman has attacked indiscriminately without any provocation.

At least two women are there in the six people who have been killed in the shooting incident.
The patients and staffs in the hospital have been successfully evacuated from the hospital by the security authority.

Most of them appear to have not been recovered completely from the trauma caused by the attack yet.

Photo Courtesy: Google/ images are subject to copyright