Russian Doctors on fear of radioactive patients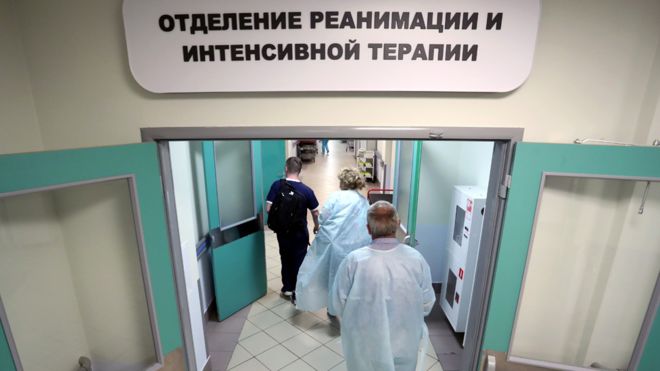 The Russian medical team, who treated the patients who were victims of a military explosion in the Arctic is now afraid of their own physical conditions, since they had not taken any protection while treatment.
Two among the medical team in Arkhangelsk spoke about the victims' evacuation, on condition of anonymity, reports BBC.
Authorities said that the blown up of "isotope-fuel" engine at the Nyonoksa test range on 8th of August have killed five nuclear engineers and 6 others were injured.
A new weapon system had been used in the test, said the president Vladimir Putin.
The medical team were present at the the civilian Arkhangelsk regional hospital, where three among the injured were treated. Reports said that three other casualties were taken to an Arkhangelsk hospital called Semashko, which is equipped for radiation emergencies.
These medical team are now afraid of their own health and are saying that no such "[safety] violations" should occur again.
One among the medics said, "We don't want them to bring us next time not three, but ten people, God forbid, and hide the information from us again".
Image courtesy: bbc .com / images are subject to copyright