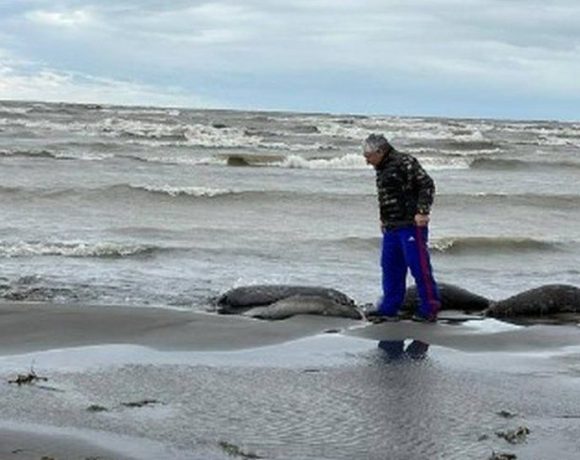 On the southern Russian shore of the Caspian Sea, authorities have discovered some 2,500 dead seals. According to officials, there is no evidence that they perished violently.
Although initially just 700 dead seals were recorded, later research has shown a substantially greater number, and counting is still ongoing. The International Union for Conservation of Nature (IUCN) has listed Caspian seals as endangered since 2008.
According to a statement from Zaur Gapizov, director of the Caspian Environmental Protection Center, the seals likely passed away two weeks ago. According to him, there is no proof that the animals were killed or caught in fishing nets.
A significant number had been discovered between the mouths of two rivers, the Sulak and the Shurinka, according to a Telegram post from the Dagestan region's ministry of natural resources and the environment.
The ministry stated that experts have taken samples from the seals and that the causes of the deaths would be determined once the lab results are in. Through decades of overhunting and industrial pollution, the Caspian Sea's seal population has significantly decreased.
Just 70,000 people remain today, according to the Caspian Environmental Protection Center, compared to more than a million a century ago.
Picture Courtesy: Google/images are subject to copyright