Liberal Democrats beat Conservatives in the by-election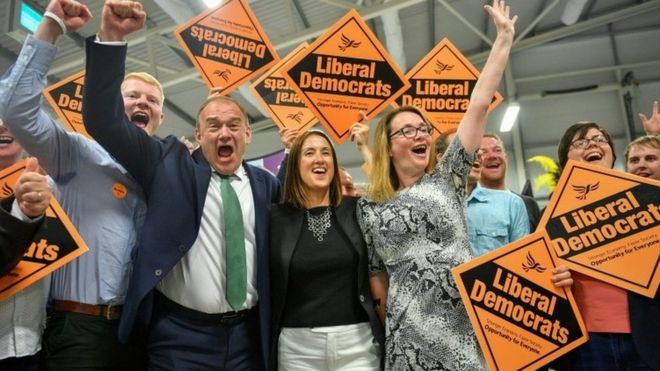 Brecon and Radnorshire by-election has been won by the Liberal Democrats. The new PM Boris Johnson just managed to have a Commons working majority of one.
The incumbent Conservative Chris Davies has been defeated for 1,425 votes by Jane Dodds, who had won a majority vote of more than 8,038.
Mr. Davies had been unseated by a petition following his conviction for a false expenses claim, and he came again.
Mr Johnson was seated as the Prime minister just 8 days before, and this was the first electoral test for him.
Image courtesy: bbc .com / images are subject to copyright